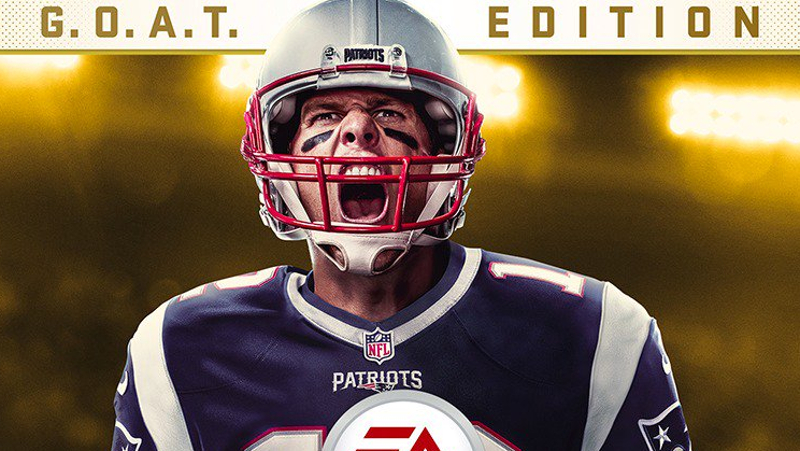 The riches continue to flow for the New England Patriots and fans of the team as Tom Brady has been named the cover athlete for Madden NFL 18. This marks the first time active players from the same team have appeared on the cover in back-to-back years. Rob Gronkowski of course fronted Madden NFL 17. Brady will be the first quarterback to grace the cover since Drew Brees did seven years ago.
Brady's selection comes as a surprise, obviously not because he isn't deserving, but rather the money offered for the deal and time required for promotional purposes has generally proven unappealing to long-established superstars. Brady certainly doesn't need the money or exposure that the Madden cover brings with it. EA Sports likely had to pay far more than usual, reported a few years ago to be low six-figures, to bring him on board.
It's fitting that this is the year Brady is to appear on the cover, as there's not going to be a better story than leading the Patriots back from a 28-3 deficit late in the third quarter to win the Super Bowl. He threw 28 TDs in the regular season to just 2 INTs and for over 3,500 yards despite missing the first 4 games due to suspension. Brady finished the season rated 96 Overall, placing him behind only Aaron Rodgers at the position.
To go along with the news is the first teaser trailer for the game which also confirms the introduction of a Story Mode. The first feature details on the game came earlier this morning along with info on pre-order bonuses and the "GOAT" special edition. It's also possible that Online Team Play will be making its return.