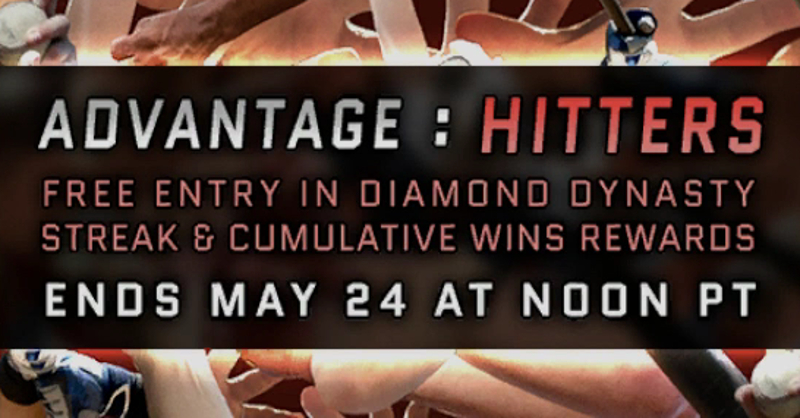 A new online Event within Diamond Dynasty is now underway in MLB The Show 17. The "Advantage: Hitters" Event restricts teams to rosters filled with only left-handed pitchers and right-handed hitters from their collection with the team Overall Rating capped at 90. Games will be three innings and with double-elimination before having to start anew.
A 12 game win streak will earn the All-Star Flashback Andrew Miller (93 Overall Closer). 50 total wins within the event will earn Breakout Legend Joe Carter (89 Overall Outfielder). Again, considering the Event runs for only a week, a considerable time commitment would have to be made to make it to either of those lofty goals, and it may be wiser in the minds of many to put that effort towards other missions in the mode.
The two previous Events involved using only Bronze players and only players under 25 years of age. There's a little more freedom involved putting rosters together here. Offense is favored as lineups will be stacked with hitters that dominate left-handed pitching, but also strategy involving the extent to which resources are put into a pitching staff will play a role as well.