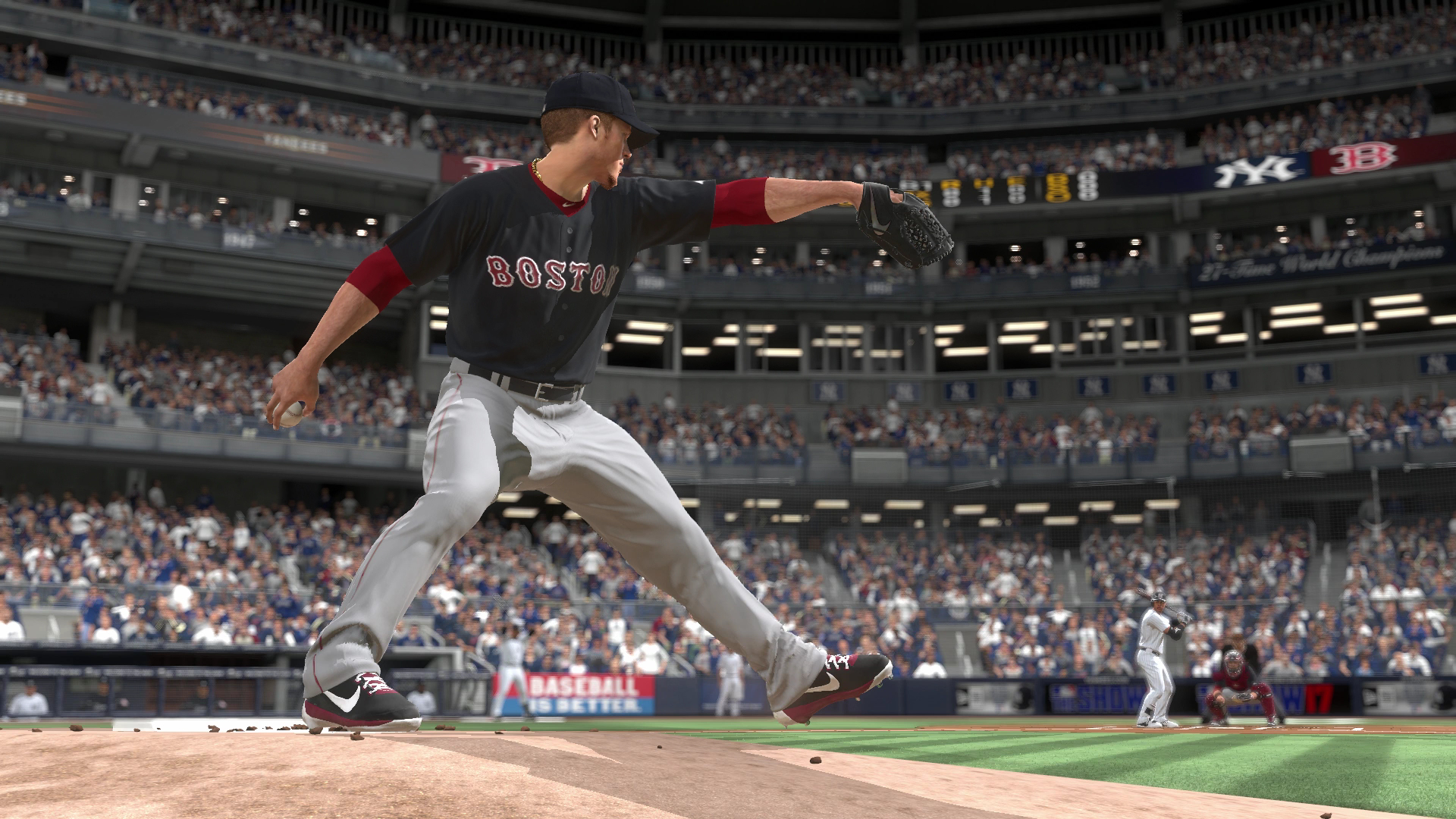 This week's roster update for MLB The Show 17 features far more upgrades than downgrades, and a few relievers are the biggest winners of the week.
Craig Kimbrel (+4 to 92) moves to Diamond status. The boost is credited primarily to his BB/9 rating which rose by 14 points. Kimbrel is 2-0 with 12 saves, .96 ERA, and stunning .43 WHIP.
Greg Holland (+3 to 87) moves from Silver to Gold with the update. He received +5 to K/9 and +3 to BB/9. Holland leads the league by far in Saves with 18.
Another big upgrade was given to Matt Bush (+8 to 83). His attributes most positively affected are with the +20 to Clutch, +12 to Velocity, and +10 to both H/9 and BB/9. Also moving tiers are Lance McCullers (+1 to 85 up to Gold) and Masahiro Tanaka (-4 to 82 down to Silver).
Other notables on the move include Zack Greinke (+1 to 89), Carlos Correa (+2 to 87), Rich Hill (-1 to 86), Kevin Pillar (+4 to 84), Trevor Rosenthal (+3 to 84), Adam Duvall (+3 to 83), Brian McCann (+3 to 83), Edwin Diaz (-3 to 80), Brad Hand (+7 to 79), Corey Knebel (+6 to 79), Zach Eflin (+9 to 72), and James Hoyt (+12 to 71).
For Diamond Dynasty there's an Impact Veteran Ken Griffey Jr. card that can now be acquired via the Ticket Counter. The 72 Overall rated Griffey is needed to complete the Diamond Program towards the 99 Overall Griffey and comes at a high cost of 5K Tickets. There's also a new pack going for 5K Stubs delivering a previously released Promo Pack or bundle of Standard Packs.