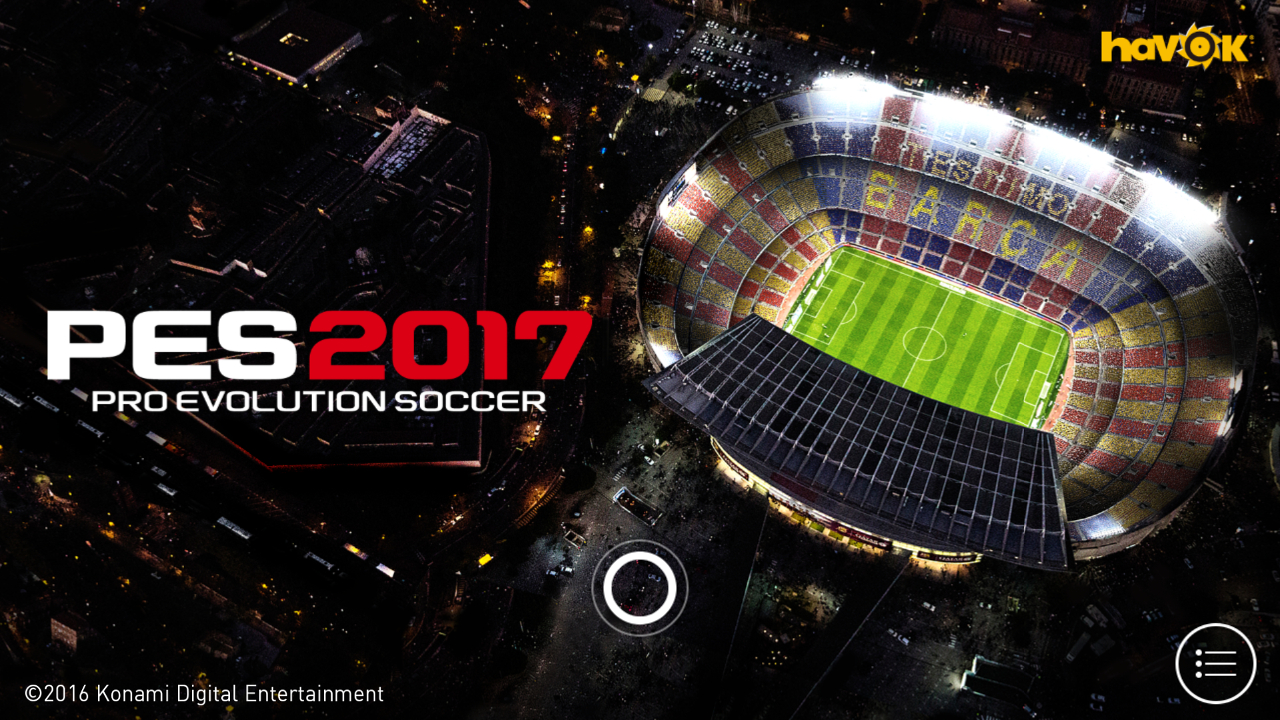 For the first time the Pro Evolution Soccer franchise is offered for mobile devices. The free-to-play game utilizes the same engine found on consoles (optimized for mobile), is based on its MyClub team-building mode, and includes all partnered club, league, and tournament licenses. Download PES 2017 for iOS here and Android here but be warned it's huge at 1.3GB.
♦Controller actions have been optimized to make playing on your mobile device feel as smooth and exciting as a PES action game should! Utilize PES "Advanced" controls for precise passing and controlled shooting. "Classic" virtual pad controls are also available.

♦Acquire players through Scouts, Agents, or the Scout Auction. Choose the best players to fit your unique tactics. Every player is unique and every match is a new experience!

♦Challenge Friends in "Local Match" or discover new rivals in "Online Match" mode. PES 2017 mobile now lets you play PES on-the-go, anytime and anywhere.
It should be no surprise that Konami is attempting to move its soccer franchise into the potentially lucrative mobile space. The company is now largely dependent on free-to-play mobile games and gambling machines so this is a natural move for them. EA Sports has proven there is a market for free-to-play Ultimate Team style mobile offerings with FIFA, Madden, and NBA Live, which draw in tens of millions in digital revenue every year.