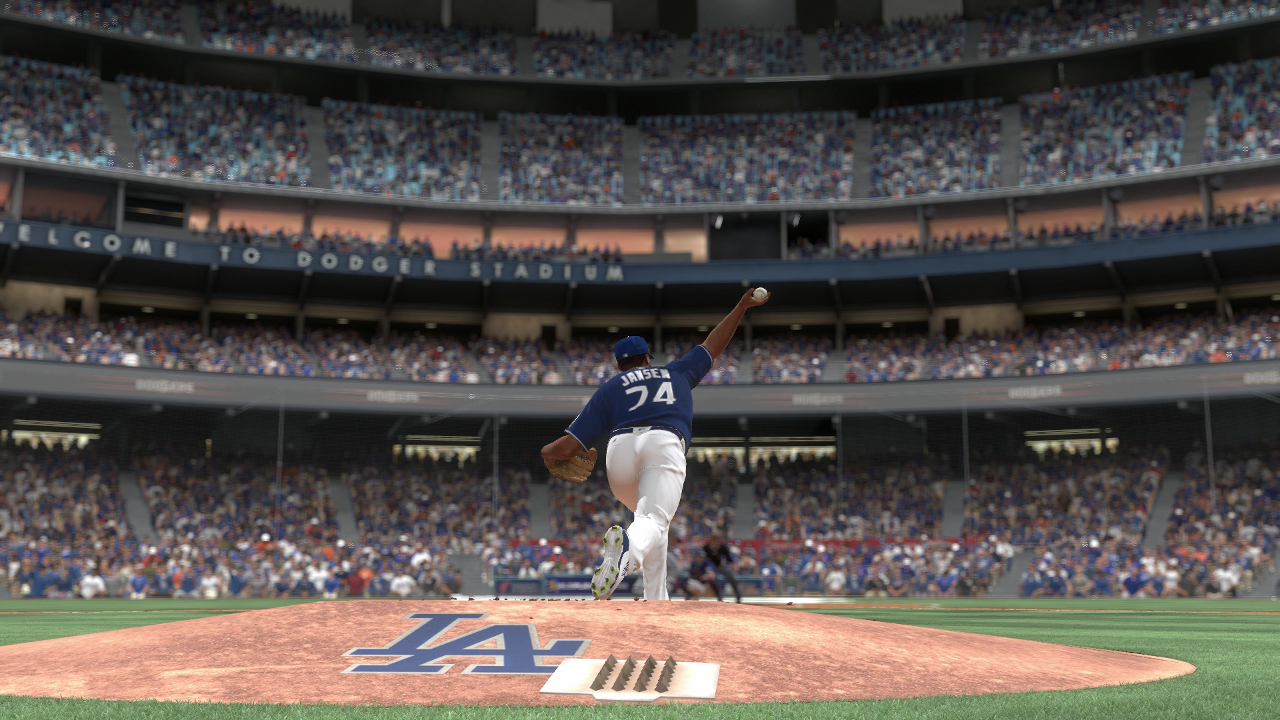 After taking a week off from producing roster updates the one that released today in MLB The Show 17 carries a lot of weight. The majority of the activity has taken place in the high-Silver/low-Gold area of the ratings. 
Kenley Jansen has been untouchable in June. He hasn't given up a single run in 11 innings and with only 4 hits allowed he's got a .36 WHIP on the month. He's moved up 2 points to 97 Overall due to a +8 in BB/9 in the update. Jansen has not walked a batter all season.
Aaron Judge began the season at 68 Overall and with an increase of another 4 points he's now up to 87. He's been bumped +15 Contact vs L, +12 Stealing, +5 Power vs L, +5 Discipline, +4 Speed, +3 Contact vs R, and +3 Reaction. A great all-around update for Judge who is now Gold.
The other big move is with Cody Bellinger who is up 7 to 82 and in solid Silver standing. Since the beginning of May the rookie Bellinger has put up 20 of his 22 home runs and it's that power where he's getting credit in the roster update with +24 Power vs L and +12 Power vs R.
Other notables getting adjusted include Kris Bryant (-2 to 92), Manny Machado (-1 to 92), Marcell Ozuna (+3 to 89), Roberto Osuna (+2 to 88), Lorenzo Cain (+2 to 87/Gold), Gary Sanchez (+3 to 87/Gold), Salvador Perez (+2 to 86/Gold), Carlos Martinez (+3 to 86/Gold), Alex Wood (+3 to 86/Gold), Mark Melancon (-4 to 85), Jason Kipnis (-2 to 85), Jonathan Lucroy (-2 to 85), Aaron Hicks (+3 to 84), Marwin Gonzalez (+5 to 82), Jose Berrios (+5 to 82), Rich Hill (-4 to 82), Mike Minor (+7 to 80), Archie Bradley (+8 to 79), and Fernando Rodney (+9 to 76).
New players for Diamond Dynasty include a number of highly-rated All-Star Legends and Flashbacks inlcuding 99 Overall Craig Kimbrel, 98 Overall Gaylord Perry, 97 Overall Carlos Beltran, and 97 Overall Tony Perez. There are also four new Exchange Missions to obtain packs, classic stadiums, and turn in 75 Gold players for a single Diamond player.