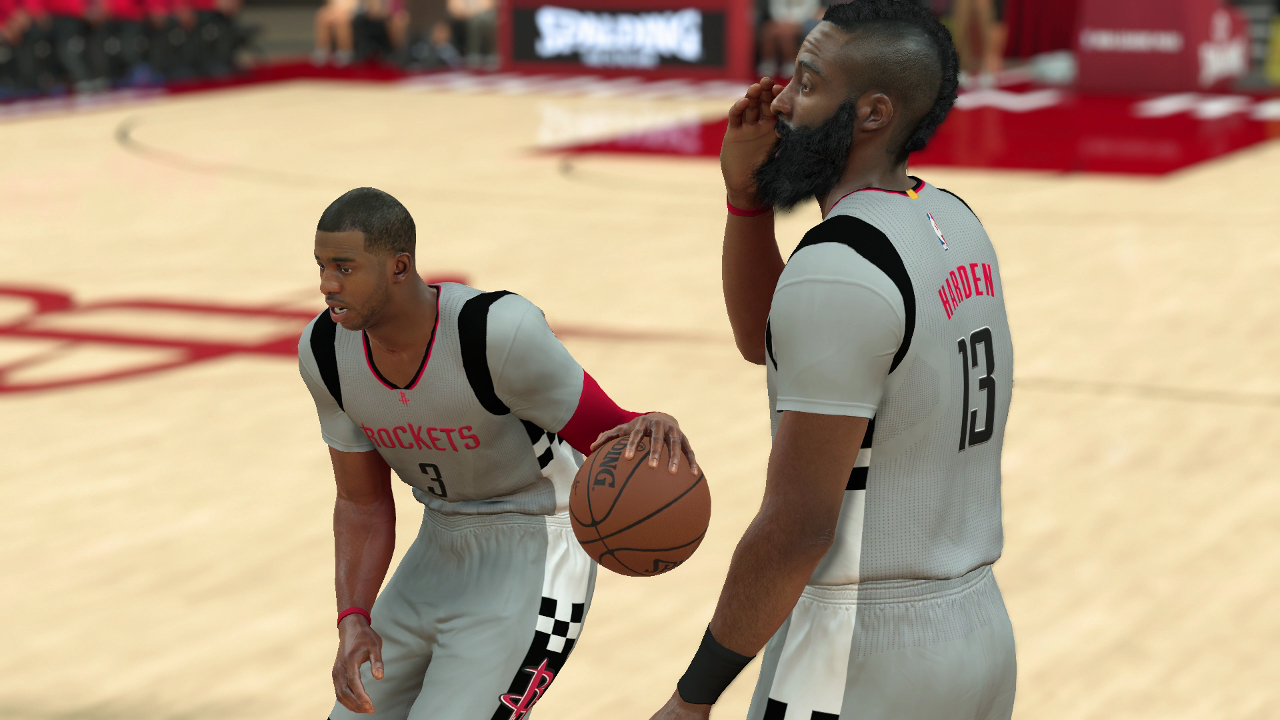 Barring an unexpected transaction this summer the Houston Rockets will enter NBA 2K18 with the highest rated backcourt in the game. By acquiring Chris Paul in a trade today they've passed by the Golden State Warriors duo of Stephen Curry and Klay Thompson.
Paul is rated 91 Overall making him the third best point guard 2K. He's now paired with James Harden's 96 Overall. Presumably Harden will be shifting back to more of a traditional shooting guard role but naturally he'll still have the ball in his hands a lot.
Curry (95) and Thompson (88) now drop to the second highest rated backcourt duo. Next behind them are the Wizards (John Wall 90, Bradley Beal 87) and Raptors (DeMar DeRozan 89, Kyle Lowry 88) though they may be broken up this offseason with the latter entering free agency.
Paul will make the Rockets a much better video game team not just because of the upgrade he represents over Beverley offensively, but dramatically so on defense where he's 20-35 points ahead in each category when compared to Harden.