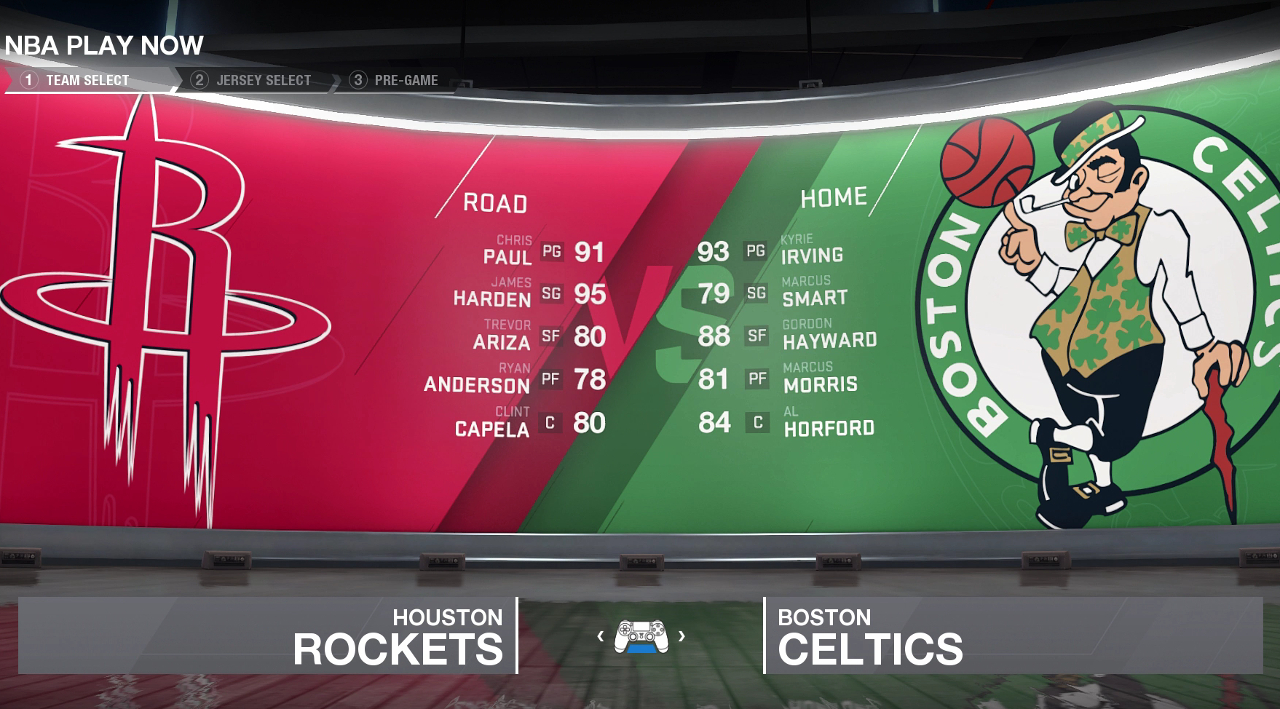 Unlike traditional demos, the one for NBA Live 18 is being kept up-to-date with changes that are being made for the actual finished retail product that'll be ready on September 15. The demo has now been updated six times with various improvements implemented affecting gameplay and the Live Run mode having been unlocked for those with maxed out characters.
Today's update to the demo has added two more teams for Play Now as the Rockets and Celtics have joined the Warriors and Cavaliers. Additionally, rosters have been updated with the big trade that exchanged Kyrie Irving for Isaiah Thomas and Jae Crowder.
This new approach with the Live demo is definitely notable considering the circumstances, where EA Sports is attempting to generate some interest in the game at a time when NBA 2K18 is dominating the discussion among basketball fans. The $20 price discount for pre-orders and very early demo release got it some attention but that seems to have dissipated almost entirely since then, and the lack of any information or promotion related to Franchise and Ultimate Team has been recognized. The EA Access trial, which is only a few days away now, will be its next best chance to sway some consumers in its direction.