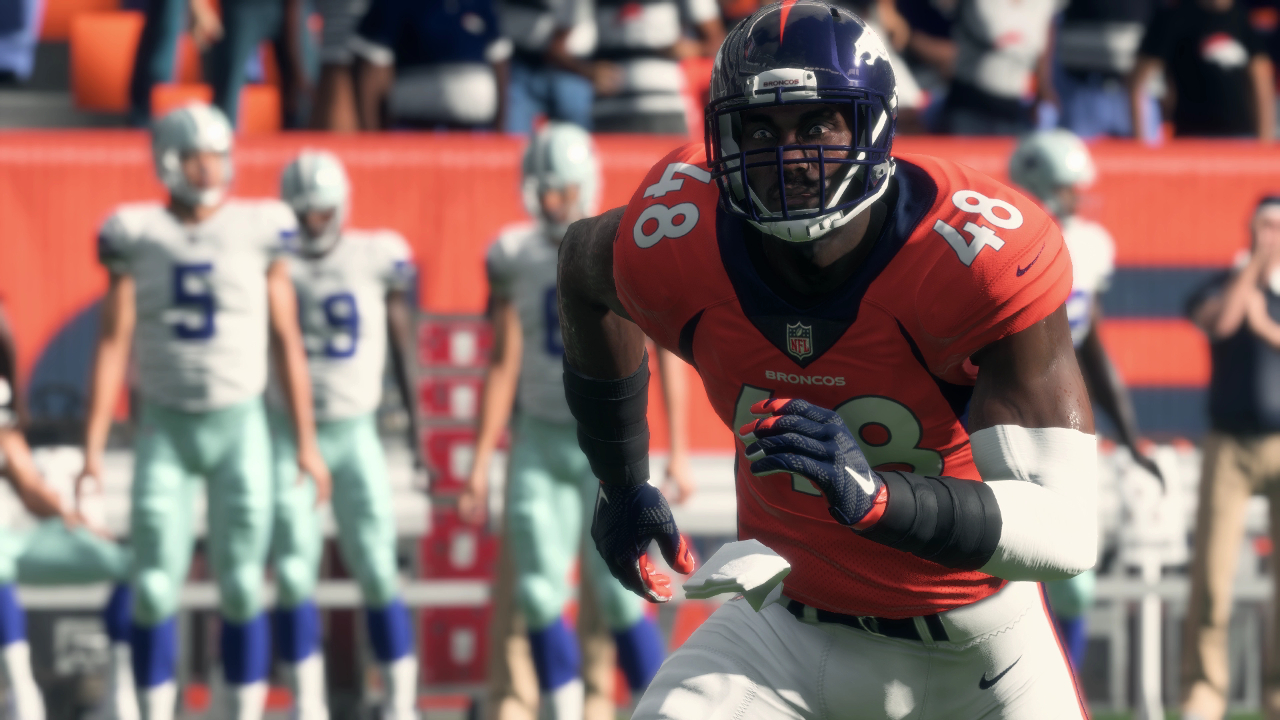 The second roster update of the regular season is now available to download in Madden NFL 18. For a second consecutive week a player that began the season in the 99 Overall club has fallen out of it, with Aaron Donald down 2 points to 97 after returning from his holdout and having little impact in the Rams' loss to the Redskins.
The Cowboys take a big hit to the offensive line where Tyron Smith (-5) and Travis Frederick (-4) both have dropped to 89 Overall. The team as a whole had 12 players that had their Overall lowered this week but Ezekiel Elliott was not one of them. He did take a hit in a few individual attribute categories however.
Notables on the move in the update include Aaron Rodgers (-1 to 97), Le'Veon Bell (-1 to 96), Travis Kelce (+1 to 95), Marshal Yanda (-2 to 94), Jordan Reed (+2 to 93), Landon Collins (+1 to 93), Trent Williams (-2 to 93), Geno Atkins (+2 to 91), LeSean McCoy (-2 to 90), Eric Weddle (-2 to 90),  Everson Griffin (+2 to 88), Shaquil Barrett (+4 to 86), Ben Watson (+5 to 85), Eric Ebron (+3 to 85), Nate Solder (-5 to 82), and Kareem Hunt (+2 to 79). Full details on all the changes can be found in the form here.