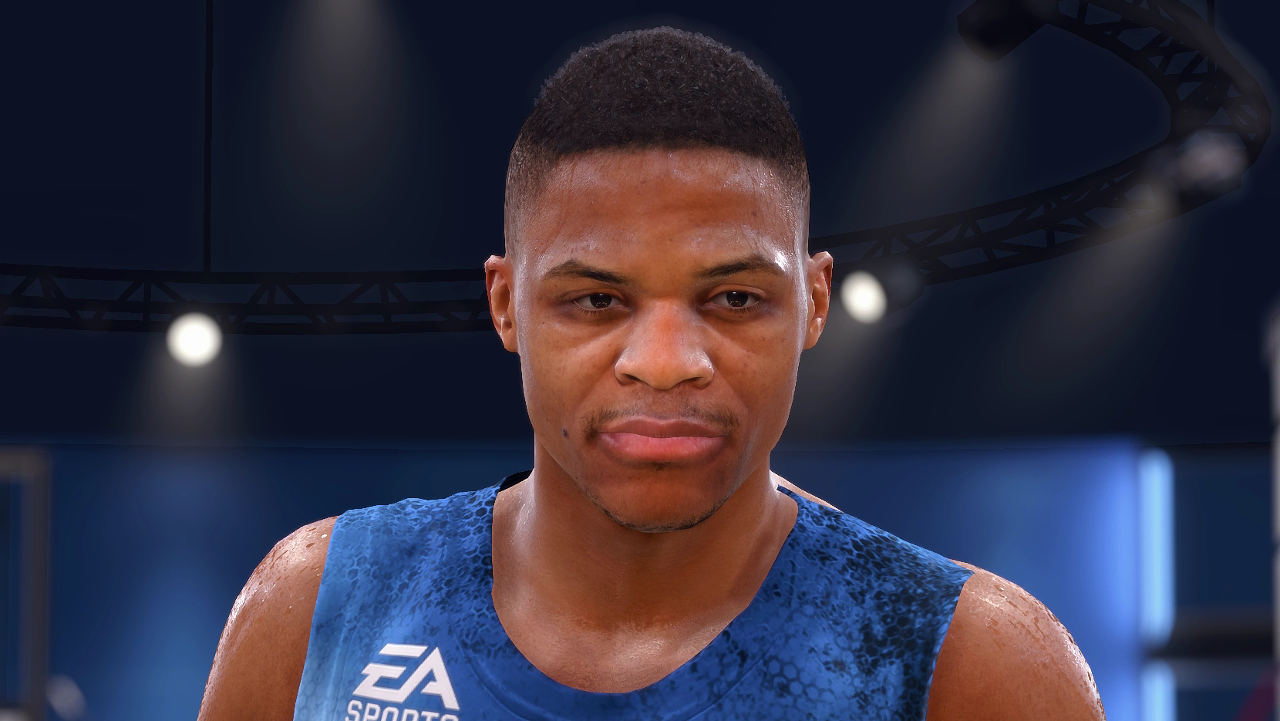 Three years ago NBA 2K head a clear advantage in representing player faces but the gap between it and NBA Live has completely closed in the time since. With this year's contest NBA Live 18 has surprisingly topped NBA 2K18 by winning 13 of the 24 matchups. It was an incredibly close contest however with a number of NBA Live's winners finishing within just a few percentage points of flipping to the other side. 
Over 52,000 votes were collected throughout the process and what's been seen again is that both games have players they absolutely nail and both games have players that look atrocious despite utilizing the most advanced scanning technologies available. Ultimately it's the access to the players that is the biggest asset any game can have for recreating their likenesses.
The biggest upset from this year's crop of selections is Kyrie Irving. The NBA 2K18 cover athlete was won by NBA Live 18 by a 3-to-1 margin. Irving has remained a familiar face for EA Sports after appearing on the cover of NBA Live 14. Just two years ago James Harden was an NBA 2K guy which helps to explain why NBA Live 18's cover athlete was a toss-up. Dirk Nowitzki is still the most high-profile player to never look even decent in a basketball video game. Voters struggled to determine a winner in his case, finishing with the slimmest of final margins.
NBA Live 18
Russell Westbrook (84%)
Dennis Schroder (80%)
Hassan Whiteside (79%)
Kyrie Irving (76%)
Kawhi Leonard (73%)
Stephen Curry (72%)
Lonzo Ball (66%)
Giannis Antetokounmpo (62%)
Kristaps Porzingis (54%)
Ricky Rubio (54%)
Myles Turner (52%)
James Harden (52%)
Dirk Nowitzki (51%)
NBA 2K18
Nikola Jokic (88%)
Kevin Durant (86%)
Blake Griffin (86%)
Kemba Walker (83%)
Kevin Love (82%)
DeMar DeRozan (78%)
Karl-Anthony Towns (71%)
Joel Embiid (63%)
John Wall (61%)
Damian Lillard (60%)
Rudy Gobert (56%)