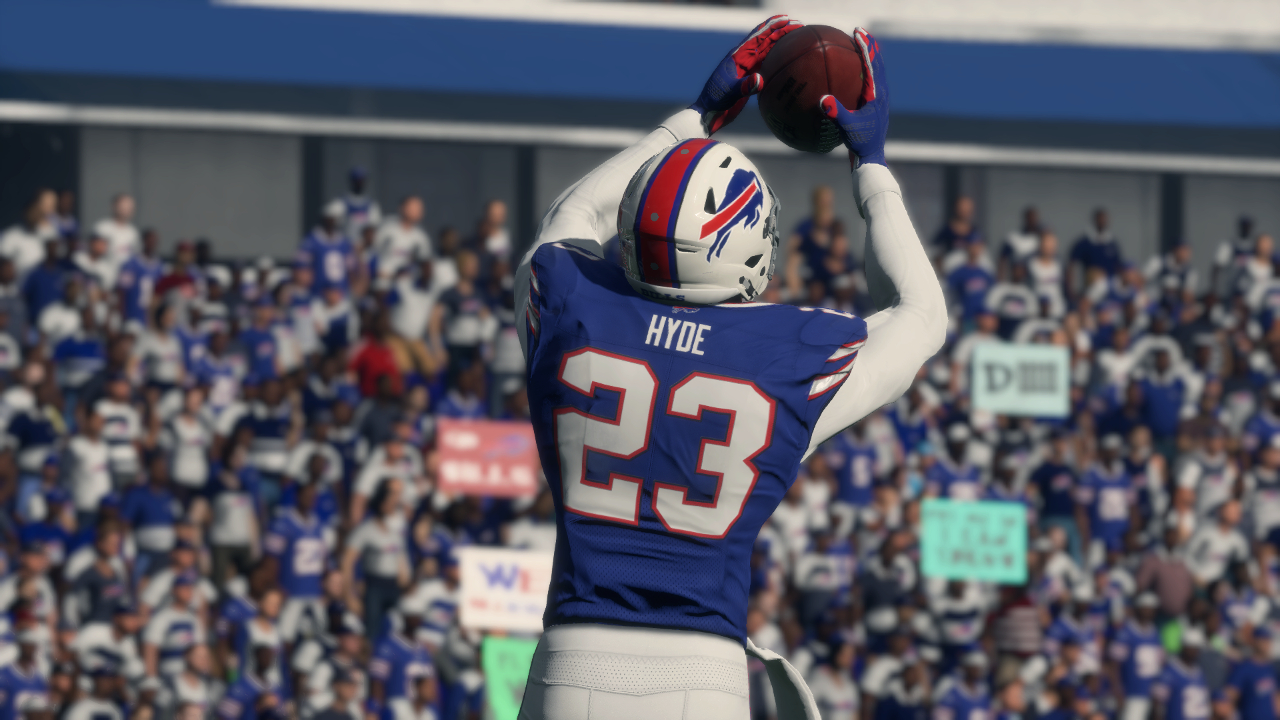 The roster update reflecting performances through the seventh week of the season is now available to download in Madden NFL 18. After a recent lack of movement at the top of the league, due to some significant injuries and others performing at their expected level, one player has made a move towards the coveted 99 Overall. Khalil Mack was boosted for the first time this season by a point and now stands at 98. The other big jump belongs to Bills safety Micah Hyde who, with a 4 point increase to 85, has now risen a remarkable 10 points over the last month.
Other ratings changes of note include Zack Martin (+1 to 96), Bobby Wagner (+1 to 95), Cameron Jordan (+1 to 95), Harrison Smith (+1 to 94), Chris Harris Jr. (-1 to 92), Joe Thomas (-2 to 92), Patrick Peterson (+2 to 91), Matt Ryan (-1 to 91), Sean Lee (-2 to 88), Anthony Barr (+2 to 87), Joey Bosa (+2 to 86), Tyreek Hill (+2 to 86), T.Y. Hilton (-2 to 86), Marshon Lattimore (+3 to 84), Dominique Rodgers-Cromartie (-3 to 82), and Aaron Jones (+4 to 77).
Check out full details on current ratings and any changes in this week's update through the form on the official Madden NFL 18 website.