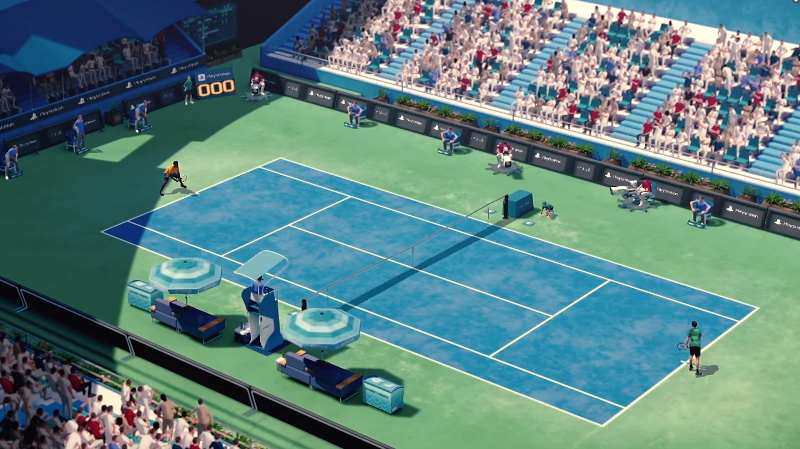 Not much has been heard on Tennis World Tour since the original announcement of its existence back in May but that changed today with the debut of its first trailer out of Paris Games Week. A release window of spring has now been revealed for the simulation game, pinning it between late March and late June.
The trailer provides the very first look at the game but doesn't offer much of substance besides the inclusion of Roger Federer and Gaël Monfils, who were among the names already known to be on the roster which is said to contain over 30 licensed stars of the sport.
This will be the first tennis game to release on the current generation of consoles. The last ones made were Grand Slam Tennis 2 in 2012 and both Top Spin 4 and Virtua Tennis 4 in 2011. The cost of development, and especially the licensing of individual athletes, venues, and tournaments, caused those companies to abandon their franchises.