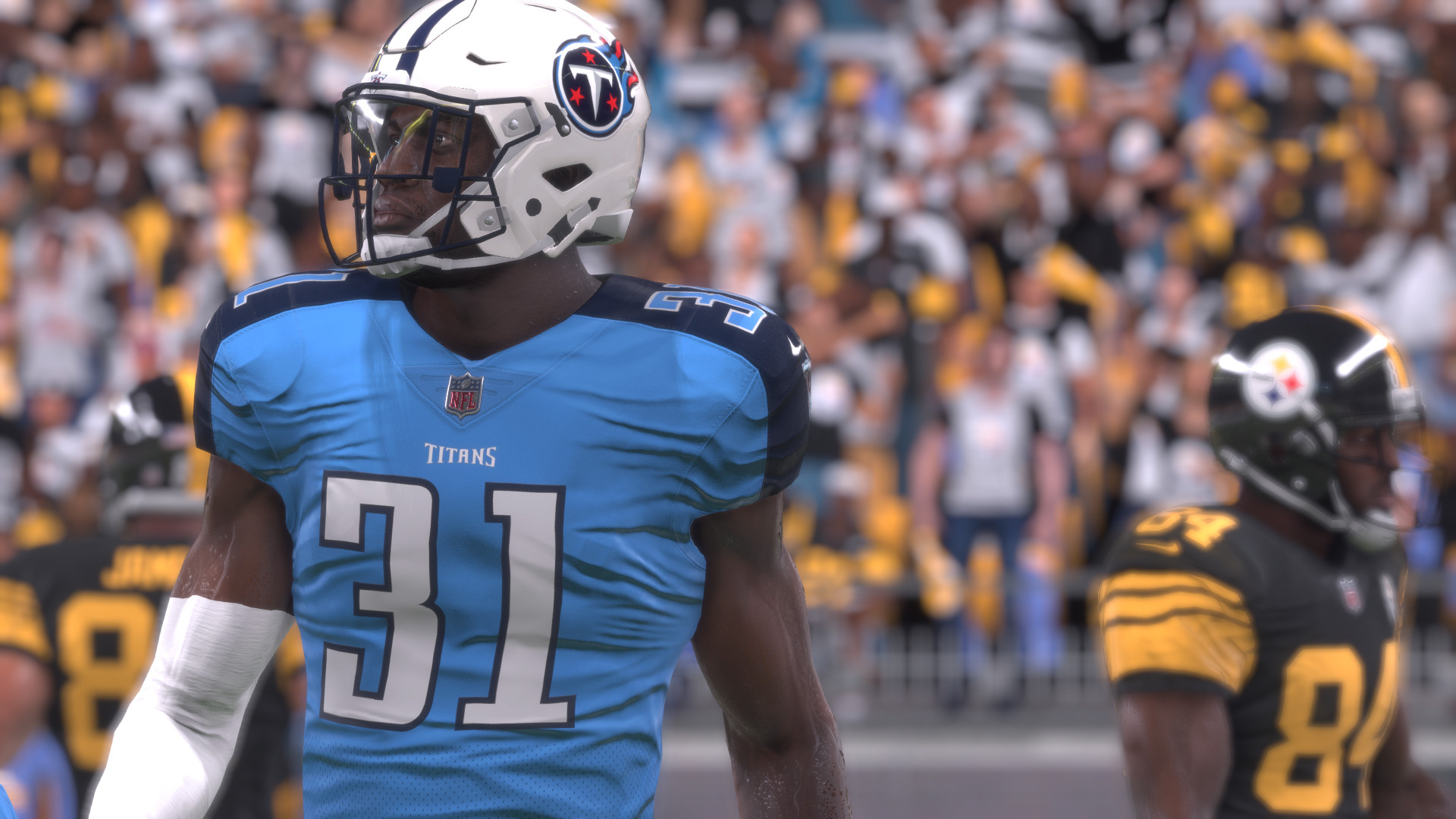 The roster update reflecting performances through the tenth week of the season is now available to download in Madden NFL 18. The story of the week is the continued rise of Tennessee Titans safety Kevin Byard. With an increase of 3 points Byard is now at 88 Overall after finding himself as low as a 73 only 7 games ago. That's a bigger swing than even that of Micah Hyde who has gone up 12 points in a similar stretch of time.
Other notable movers in the latest update include Calais Campbell (+1 to 94), Kam Chancellor (+1 to 94), Le'Veon Bell (-1 to 94), Marshon Lattimore (+1 to 88), Keanu Neal (+3 to 86), Adam Thielen (+2 to 86), Janoris Jenkins (-2 to 86), and Adrian Clayborn (+3 to 84).
Check out full details on current ratings and any changes in this week's update through the form on the official Madden NFL 18 website.