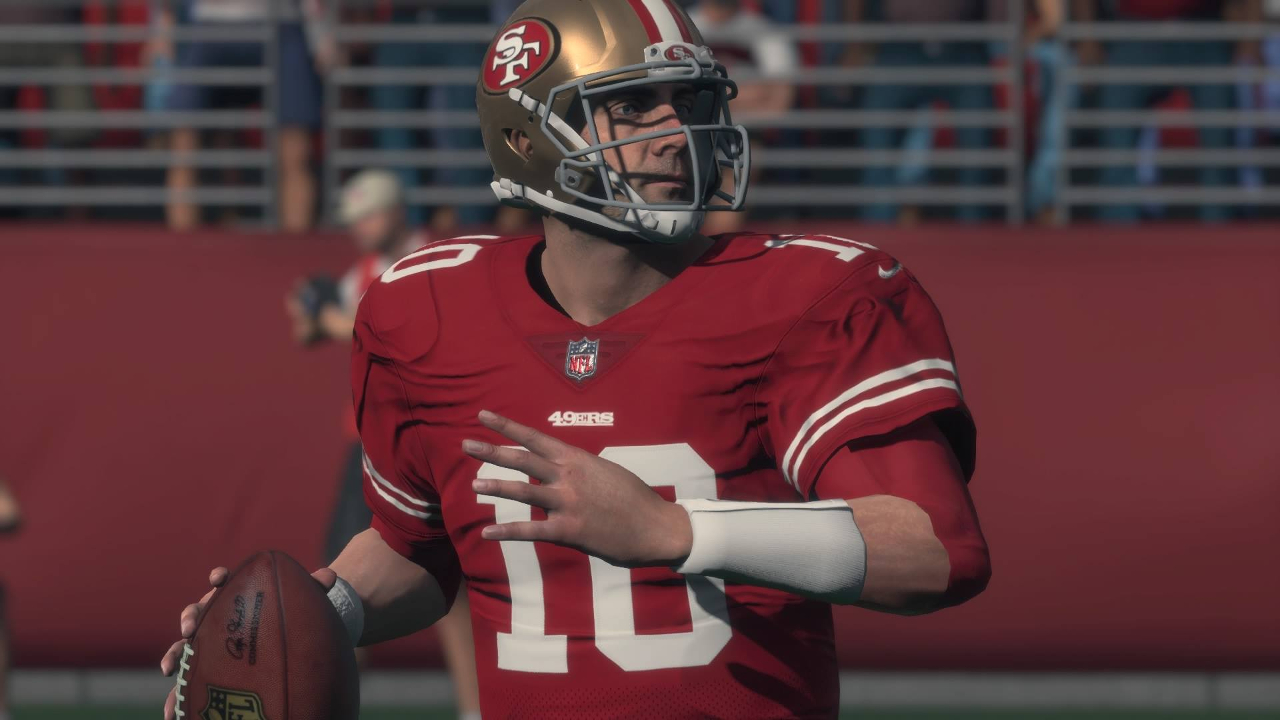 The roster update reflecting performances through the end of the regular season is now available to download in Madden NFL 18. More players than usual were left untouched by the update but instead this one seems to have focused on players that were reevaluated as over or underrated when taking their season-long performance into consideration.
Among that group of players would be DeMarcus Lawrence (+2 to 94), Todd Gurley (+2 to 91 and now 4th highest rated running back), Dez Bryant (-2 to 88), and Jimmy Garoppolo (+3 to 83).
Other notables on the move this week include Harrison Smith (+1 to 96), Joey Bosa (+1 to 91), Devonta Freeman (-1 to 90), Greg Olsen (-1 to 90), Alvin Kamara (+1 to 88), Adam Thielen (+1 to 88), Patrick Peterson (-2 to 87), Demario Davis (+3 to 86), Jimmy Graham (-2 to 86), Marcus Williams (+3 to 85), Dion Lewis (+2 to 85), and Doug Martin (-4 to 77).
Check out full details on current ratings and any changes in this week's update through the form on the official Madden NFL 18 website.