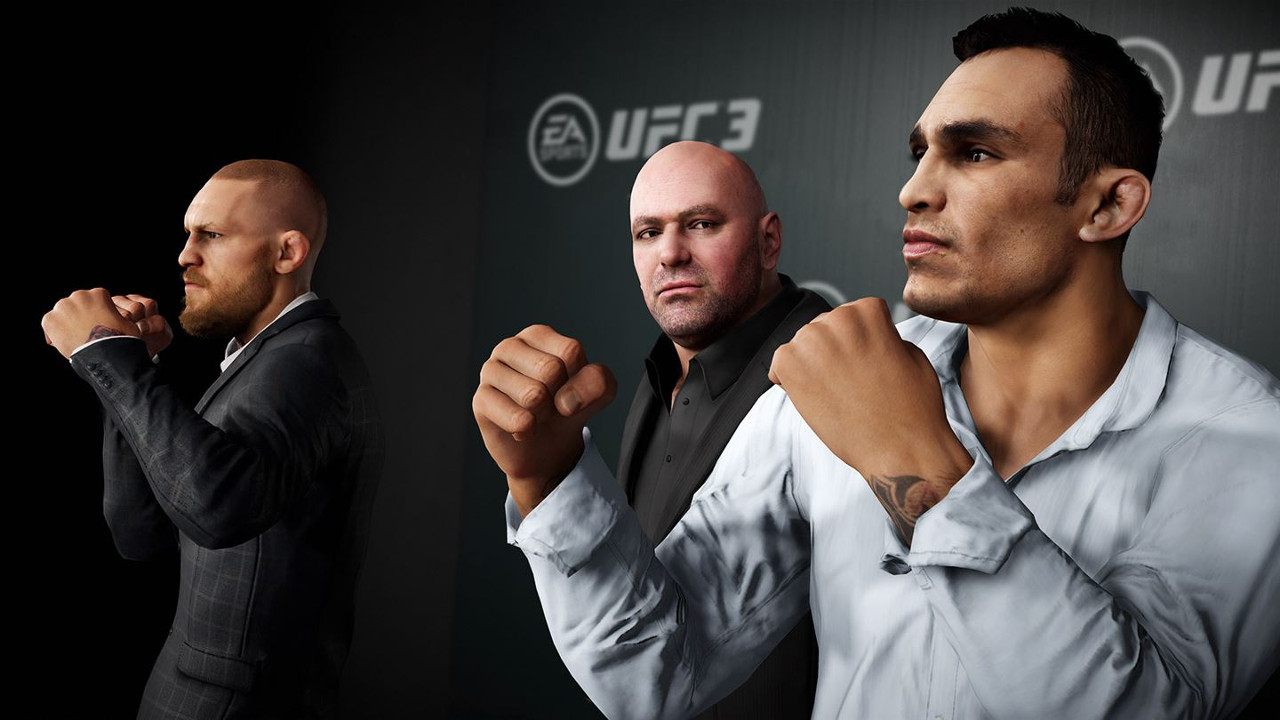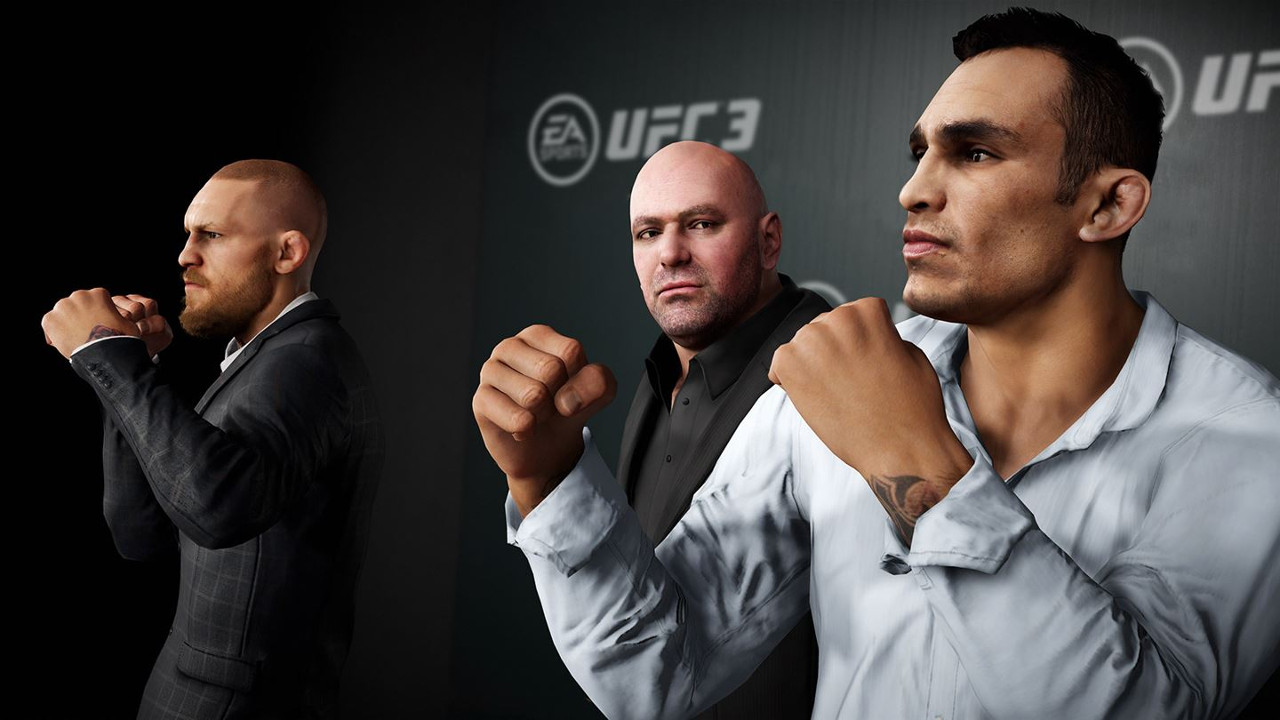 Despite the early promotion for EA Sports UFC 3 and having held a beta that showcased its gameplay and changes to Ultimate Team very little has been mentioned regarding the "G.O.A.T. Career Mode" since its official reveal back in early November. That's been a bit perplexing given that the promotional and rivalry aspect of the Career Mode is potentially the game's biggest and most marketable selling point in terms of its feature set.
Now with just two weeks until the game goes out through EA Access and under three weeks until release the publisher is finally showcasing the mode. A new trailer out today puts the spotlight on the new elements outside of the Octagon which, along with performance inside of it, will determine your path to becoming the greatest of all time.
G.O.A.T. Career Mode
EARN YOUR WAY TO THE UFC
Earn your way to the big show by starting your career in the World Fighting Alliance. Your performance there will determine your path to the UFC. Make an impression when Dana White comes looking for new talent and you'll quickly find yourself in the UFC ranks. Otherwise, more time in the WFA, or a stint on The Ultimate Fighter, might be required to hone your skills.
Once you sign your first UFC contract, your ability to accomplish the objectives set out for you determines the quality of your next contract. Better contracts means more cash, and more cash lets you unlock better training gyms where you can develop your fighter.
Choose from 10 unique training gyms, each with its own fighting discipline specialty, roster of real UFC training partners, and unique moves and perks for you to unlock. Gym loyalty can have its rewards, but to truly grow as a fighter, sometimes change is necessary.
PROMOTE YOUR FIGHTS AND BUILD RIVALRIES
Balancing your time between training to improve your performance, and promoting to increase your popularity, is integral to your success. Too much time spent growing your fan base can leave you outmatched inside the Octagon and being a gym rat can make you a winning fighter no one cares about. As you progress through your career new promotional opportunities will present themselves, or be thrust upon you as you become a star in the UFC. Every opportunity helps you gain fans and increase Fight Hype for your upcoming bout.
No matter what stage you're at in your UFC career, there is always someone looking to make their name by taking you out. These rivals will call you out through the new in-game social media system. Your responses affect your popularity and the growing hype for a fight in your future.
BECOME THE G. O. A. T.
From your initial fight in the World Fighting Allegiance to your first UFC title bout, your actions both inside and outside the Octagon will shape your career.
Along your journey to become the greatest of all time, the stories behind the biggest moments in your career are told through new in-game cinematics, including authentic UFC programs like "Bad Blood" and "UFC Minute" hosted by Megan Olivi. Experience the thrill of seeing yourself in your first UFC PPV promo and watch the confrontations at press conferences and weigh-ins between you and your biggest rivals.
In the new G.O.A.T. Career Mode, each and every choice you make will impact your legacy to become the greatest of all time.