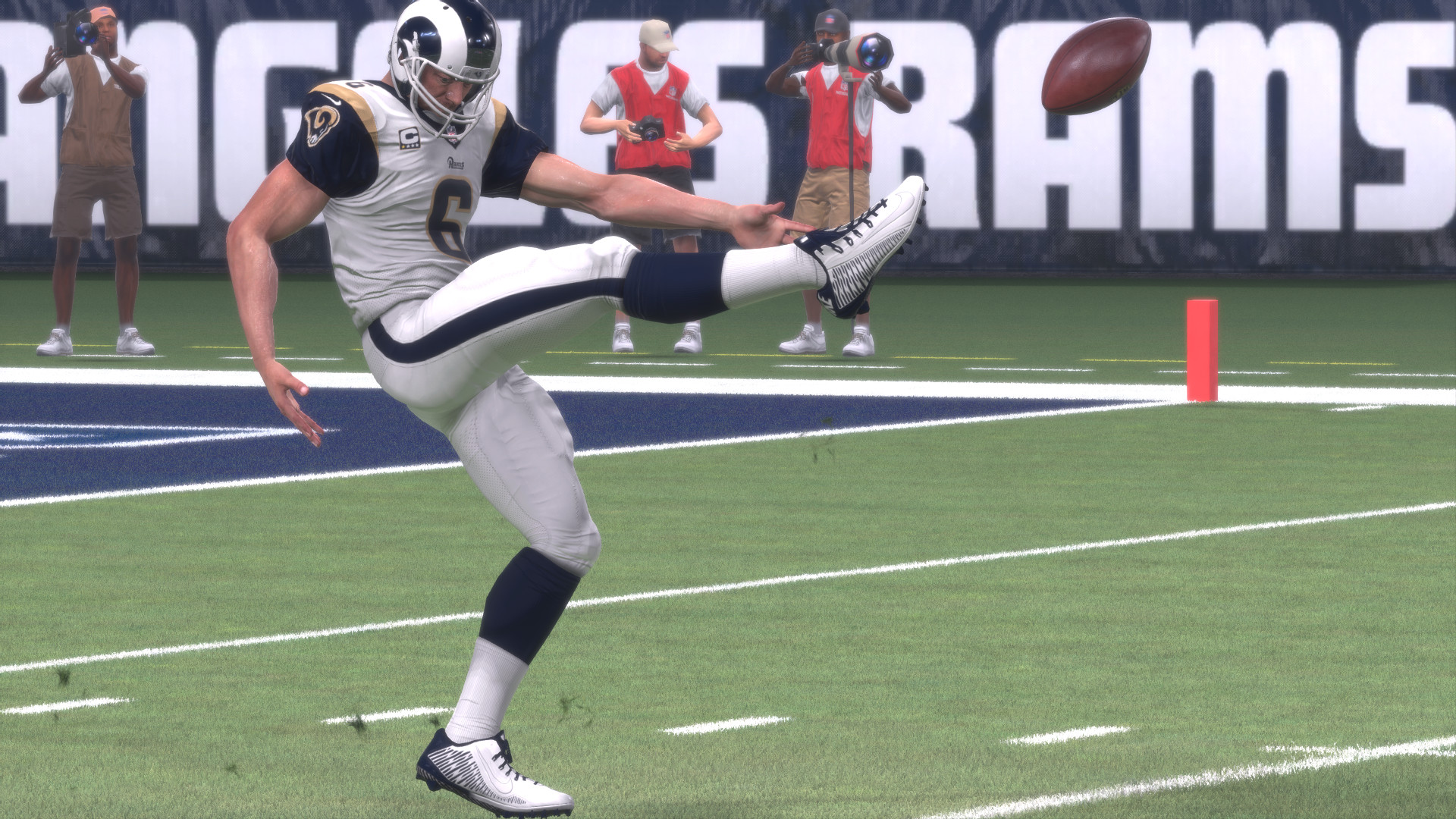 The roster update reflecting performances through Wild Card Weekend is now available to download in Madden NFL 18. Typically once into the playoffs the ratings changes implemented will primarily affect those participating in the postseason games with a few random lingering adjustments being made to players who have finished their season.
Strangely this update is made up mostly of changes to the ratings of punters, many of which have seen fairly dramatic adjustments to their Awareness and Accuracy ratings.
Outside of punters the notable players on the move in the update include Tre'Davious White (+1 to 89), Cam Newton (+2 to 87), Kareem Hunt (+1 to 87), Marcus Peters (+1 to 87), Mark Ingram (-1 to 87), Tyreek Hill (-1 to 86), Andrew Whitworth (-2 to 84), and Derrick Henry (+1 to 83). Check out full details on current ratings and any changes in this week's update through the form on the official Madden NFL 18 website.