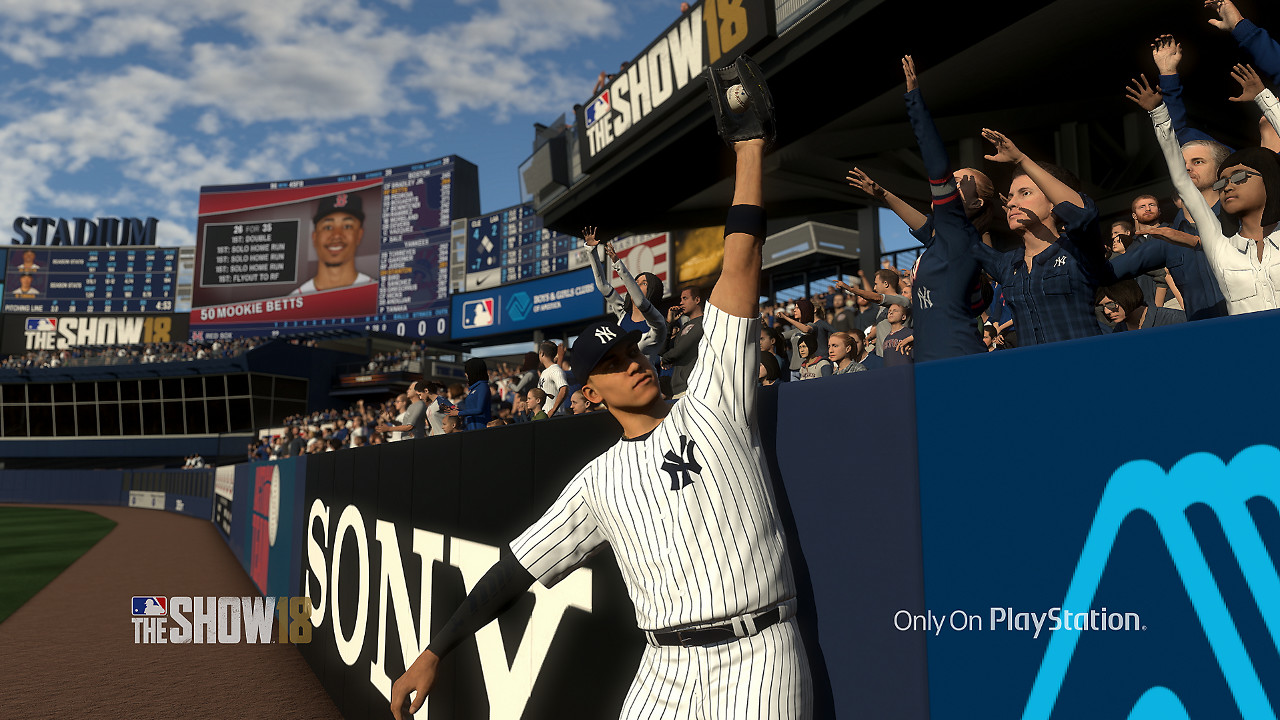 MLB The Show 18 is now just a few days from release and along with the bounty provided along with pre-orders there's now also an opportunity to add to that with a bonus card pack. Just like last year completing a "quest" through the game's website will earn a free Standard pack.
Here's how to go about obtaining the pack. Log into your PlayStation account and go to to live.playstation.com. The quest is found on the sidebar where you'll need to click to "Watch the MLB The Show 18 Countdown to Launch" video. After the trailer has been viewed to completion the code for the pack will be found by clicking on your profile in the upper right and then the "Rewards" tab. The code can then be entered into the PlayStation website or on your console and the pack will be in the inventory when the game is ultimately launched.
[Update] You can now also claim a Sponsor Pack and 1,000 Stubs.