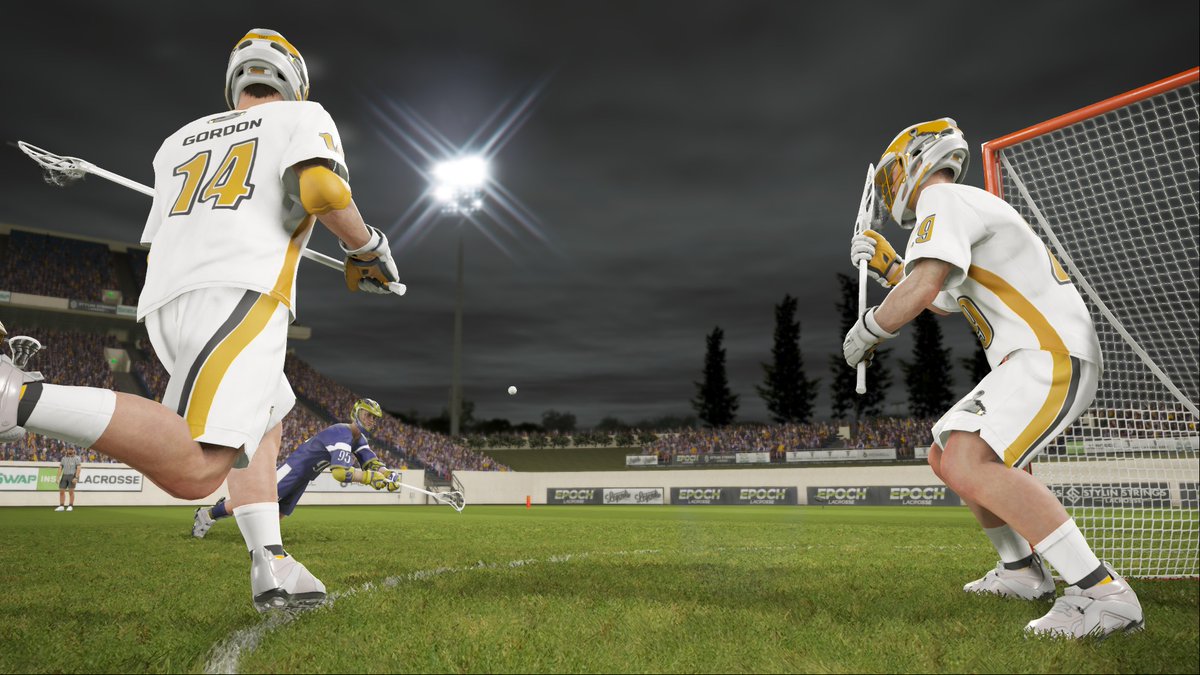 The "very brief" delay to the release of Casey Powell Lacrosse 18 will end up having been over a month by the time it will arrive on the new date of April 17th. The sequel to one of the most pleasant surprises to emerge in the genre from recent years will be available digitally on PlayStation 4, Xbox One, and PC.
Casey Powell Lacrosse 18 includes a completely reworked series of faceoff, shot, stick and dodging controls. It also features enhanced AI that responds to the complex 6v6 tactics that you see when watching the sport on the television. New motion captured animations for everything from face offs and shooting to post-goal celebrations add further broadcast realism to the game.

Also featured are  comprehensive player and team creators, allowing you to put yourself and your local team right into the thick of the biggest Lacrosse competitions of all. New to Casey Powell Lacrosse 18, you'll also be able to create stadia and logos, so you'll be able to recreate your team's sponsorship decals and their home ground.

Casey Powell Lacrosse 18's manual substitutions, enhanced shot selection options, and improved stick and body check balance all give lacrosse fans all the tools they need to play the game the way they would play the sport.