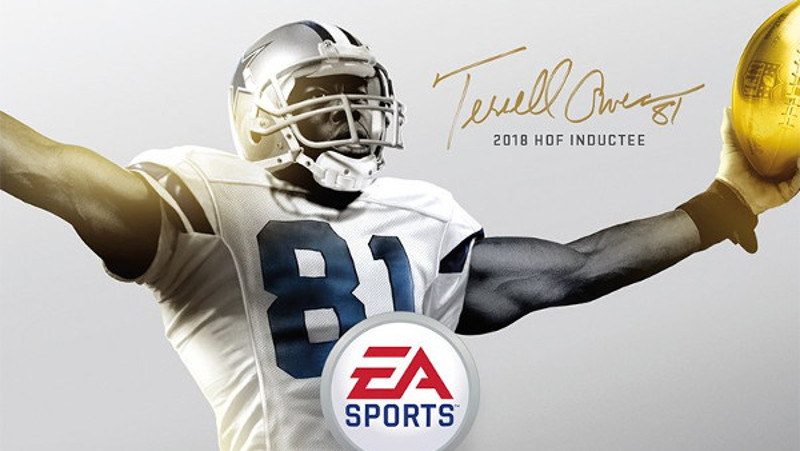 EA Sports today unveiled the first details on Madden NFL 19 in advance of next month's EA Play. The game will feature a new animation system and a custom draft class creator in Franchise Mode. More details on all the features are scheduled for dates prior and through the week of EA Play in June.
♦Enhanced Control: Player experience is at the forefront of Madden NFL 19. Advances have been made to give players even more control and responsiveness, while bringing in fresh gameplay concepts to push Madden to unbelievable heights.
♦Real Player Motion: At the base of these advances is Real Player Motion, designed to deliver hyper-realistic animations with a higher level of gameplay. The elevated animations bring incredible elements to the ball carrier control.
♦Fan Favorite Celebrations: Celebrate your way with a full collection of fan-favorite signature celebrations and bring the swagger of today's NFL.
♦Push The Pile: Push blockers rather than maneuver around them for tough yards.
♦One Cut: Accelerate and stop on a dime for explosive cuts to break through defenses.
♦The Ultimate Challenge: Madden Ultimate team is back with more content and challenges to push your fantasy roster to Hall-of-Fame status. Not only will this season offer expanded legend content, it'll add a new progression system and game modes to MUT. Even more ways to choose their path to glory as new training tools let them develop their favorite players their way via Player Upgrades.  For players who want to prove they're the best of the best in Solo Challenges, a new curated single-player experience called MUT Solo Battles provides a leaderboard reward system allowing fans to showcase their skills on the field while competing against other top Ultimate Team players.
♦Control Your Dynasty: Make a mark on your Connected Franchise as Madden NFL 19 offers players unparalleled control over their team. Players can choose the offensive and defensive schemes that best fit their playstyle as they compete in single player and/or multiplayer seasons. Schemes are also linked to a new intuitive progression system – based on authentic positional archetypes – that give virtual coaches the tools and the big decision to either win now or build their squad for the future.  NFL fans will also have a top community-requested feature with the introduction of Custom Draft Class Creator where fans can create their own draft classes featuring players from the past and present for use in Franchise.
♦Next Level Visuals: Last season broke visual ground with the inclusion of the Frostbite Engine. Madden NFL 19 will flex more of the Frostbite muscle, providing broadcast-quality graphics for a level of immersion for the ultimate gridiron gaming experience.
♦Legends of the Game: Madden NFL 19 takes digital football to whole new level, and the Hall of Fame Edition delivers an epic start to building your MUT dynasty. Pre-order to not only play the game before release, but also to get your choice of an upgradable Elite Legend to immediately start building your MUT roster.
The Hall of Fame Edition features Terrell Owens on the cover and will sell for $80. It includes an Elite Hall of Fame Legend for Madden Ultimate Team, a Training Pack, and seven additional Gold Team Fantasy Packs.
The release of Madden NFL 19 will come earlier than the series has made it out in recent years. The Hall of Fame Edition arrives on August 7 and the standard edition on August 10. EA Access subscribers on Xbox One will get to start playing the 10 hour trial on August 1.