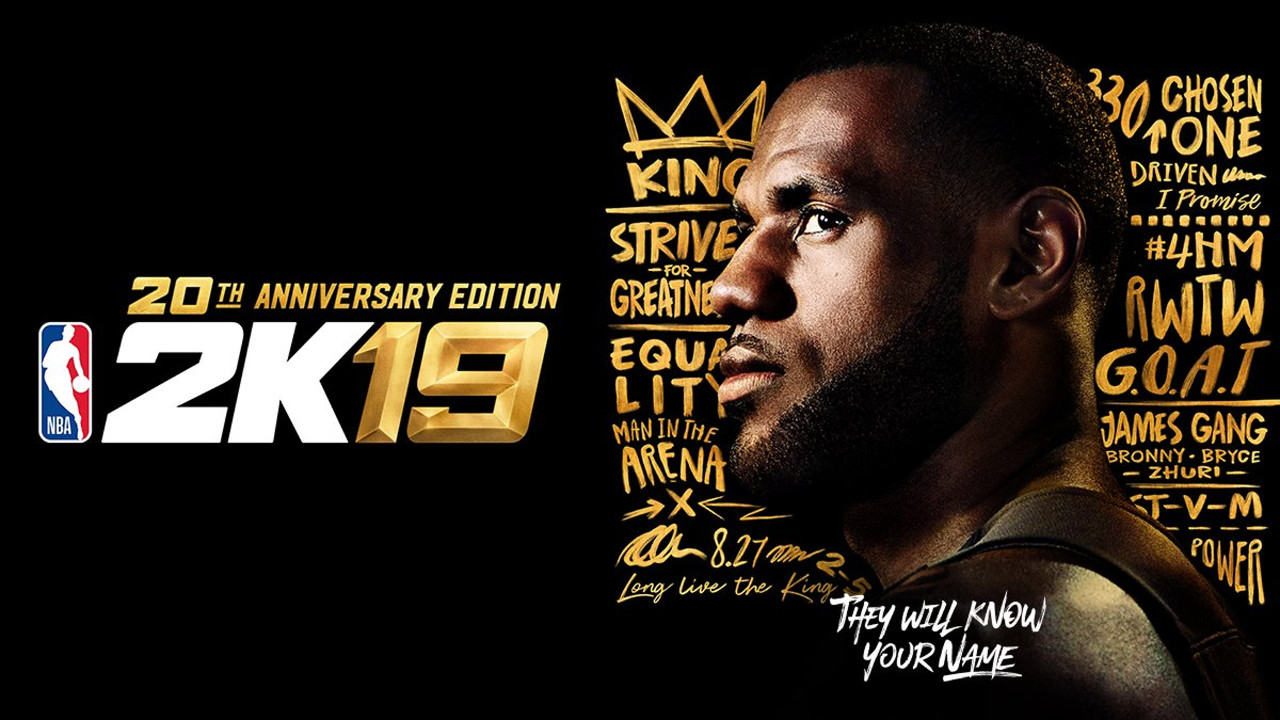 2K Sports today announced that LeBron James will appear on the cover of NBA 2K19's 20th Anniversary Edition. The special edition will release on Friday, September 7 for $100. Those who would rather get the standard $60 version will be forced to wait until Tuesday, September 11.
This will be the 20th game released in the series with the first one having come out in 1999. NBA 2K10 was framed as the 10th Anniversary, for the 10 years of NBA 2K, but here with 2K19 for whatever reason it's been decided that it'll be referred to as the 20th anniversary.
Included in the pricey 20th Anniversary Edition is a great deal of bonus digital content such as 100K Virtual Currency ($25 worth), 50K MyTeam Points, 20 MyTeam League Packs, 10 MyTeam Heat Check Packs, LeBron James MyTeam Card, and a LeBron James MyCourt design. The special edition then is really only worth it for those who play MyTeam. The physical edition of the game only will also come with a LeBron poster, sticker sheet, and custom wristband.
Once again the game will offer The Prelude as a demo of sorts, providing an early opportunity to get started on the MyCareer Mode beginning August 31st. The September 7th date will make 2K19 the second earliest that a licensed NBA game will have ever released, supplanting 2K18 after a few years now of the series gradually moving up from its traditional early October dates.