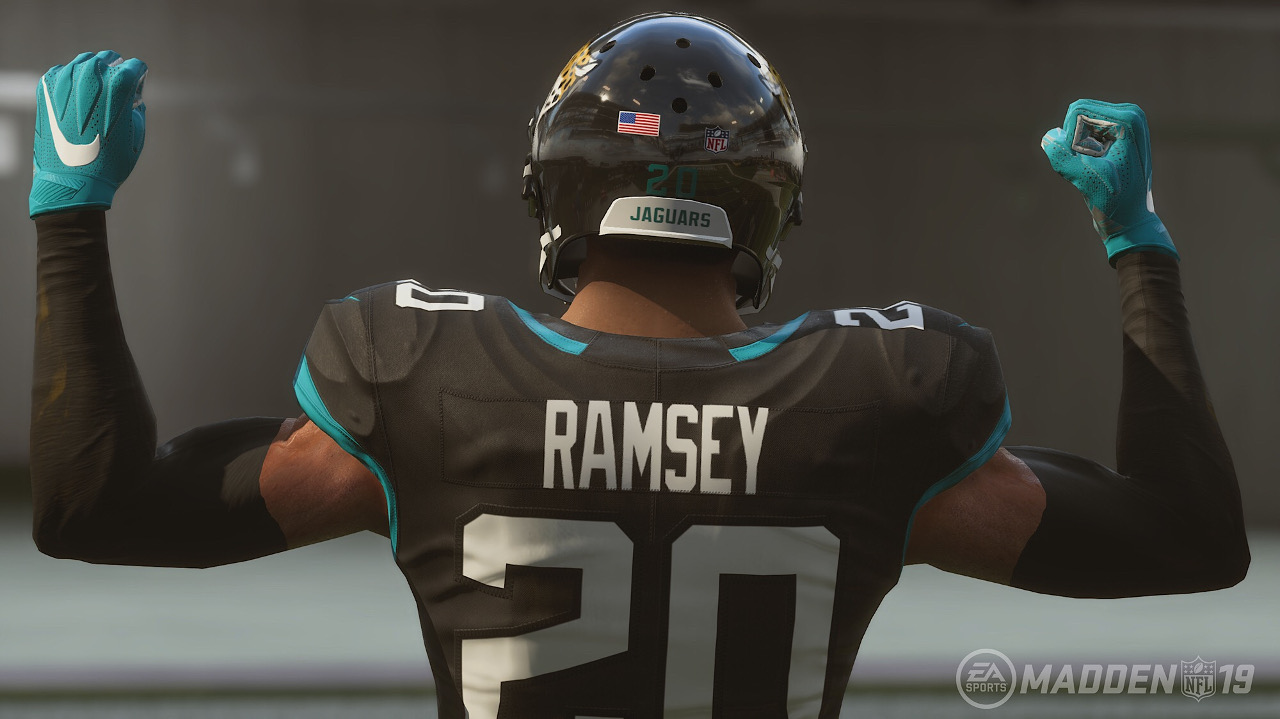 While EA Sports plans to reveal all the player ratings for Madden NFL 19 later in July, many of the ratings have made it out early thanks to a video coming out of EA Play. All teams are scrolled through in the video except for those that start with the letter B. It's possible these ratings are not final and some adjustments could be made before release in early August.
Three players start the year rated 99 Overall: Aaron Rodgers, Aaron Donald, and Antonio Brown. Donald is the only of the three that ended Madden 18 rated 99 to return as a 99. Rob Gronkowski and J.J. Watt have fallen from 99 to begin the new season.
For more analysis on the early ratings check out the piece today in Sporting News which includes which teams have the most and the least ultra-elite-rated players, the ongoing battle for the top spot at QB between Aaron Rodgers and Tom Brady, how injuries impacted the ratings of some big name players, the top rated rookie, the obvious error that is Von Miller missing from the 90+ group, and a few notables that currently fall below the 90 threshold.
Quarterback
Aaron Rodgers, GB (99)
Tom Brady, NE (97)
Drew Brees, NO (90)
Running Back
Le'Veon Bell, PIT (93)
David Johnson, ARI (92)
Ezekiel Elliott, DAL (91)
Todd Gurley, LAR (91)
Devonta Freeman, ATL (90)
Wide Receiver
Antonio Brown, PIT (99)
Julio Jones, ATL (96)
Odell Beckham Jr., NYG (94)
A.J. Green, CIN (93)
DeAndre Hopkins, HOU (93)
Keenan Allen, SD (90)
Stefon Diggs, MIN (90)
Tight End
Rob Gronkowski, NE (92)
Offensive Line
Zack Martin, DAL (95)
Tyron Smith, DAL (94)
Travis Frederick, DAL (92)
David DeCastro, PIT (92)
Jason Kelce, PHI (92)
Trent Williams, WAS (91)
Defensive Tackle
Fletcher Cox, PHI (92)
Ndamukong Suh, LAR (92)
Gerald McCoy, TB (90)
Geno Atkins, CIN (90)
Defensive End
Aaron Donald, LAR (99)
Khalil Mack, OAK (96)
J.J. Watt, HOU (96)
Cameron Jordan, NO (95)
Brandon Graham, PHI (92)
Everson Griffin, MIN (91)
Middle Linebacker
Luke Kuechly, CAR (97)
Bobby Wagner, SEA (96)
Outside Linebacker
Lavonte David, TB (92)
Sean Lee, DAL (91)
Cornerback
Jalen Ramsey, JAX (96)
Patrick Peterson, ARI (93)
A.J. Bouye, JAX (92)
Xavier Rhodes, MIN (92)
Casey Hayward, SD (91)
Desmond Trufant, ATL (91)
Safety
Eric Berry, KC (95)
Harrison Smith, MIN (93)
Malcolm Jenkins, PHI (93)
Earl Thomas, SEA (92)
Micah Hyde, BUF (91)
Devin McCourty, NE (91)
Tyrann Mathieu, HOU (90)
Jordan Poyer, BUF (90)