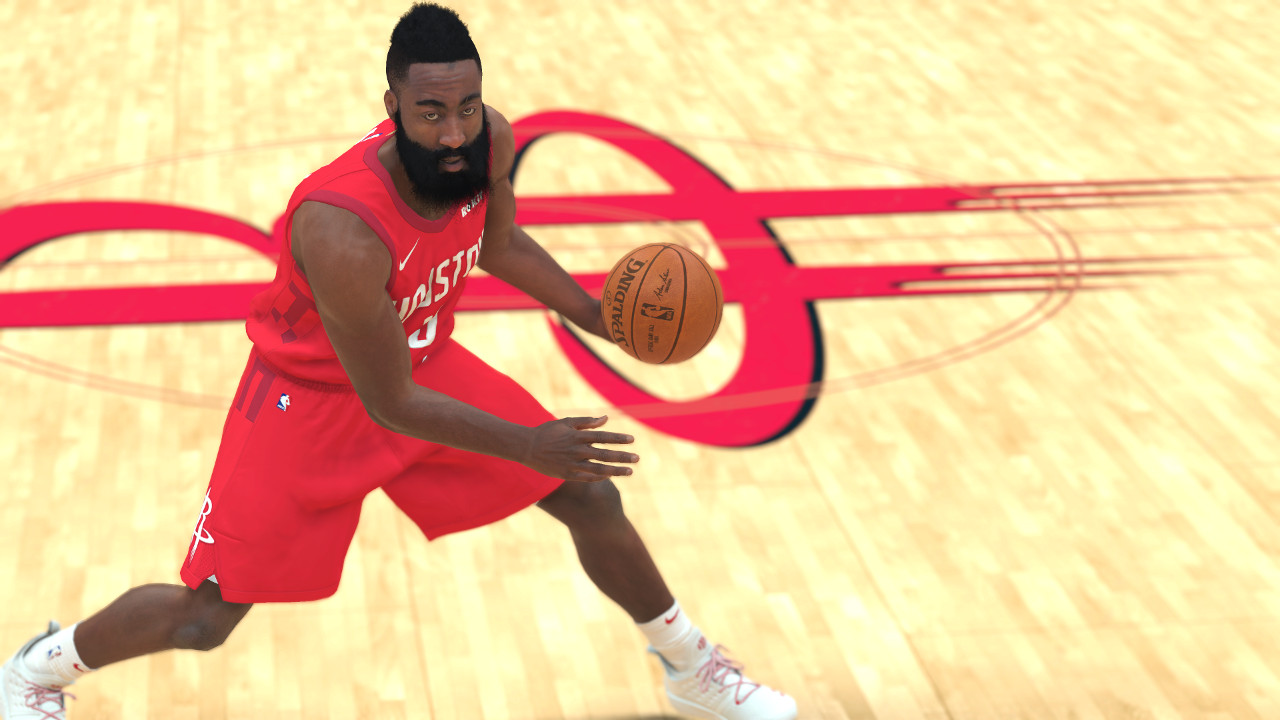 The first roster update of the new year for NBA 2K19 has delivered a big shift at the top of the player ratings. James Harden has been on fire for the last month and has been rewarded with a two point boost taking him up to 96 Overall. That's good enough for the second-highest rating in the league (tied with Kevin Durant in that spot) only trailing LeBron James.
The 96 Overall for Harden is actually the rating that he had at the start of the season, which was followed by a drop down to 94 in November. He currently leads the league in scoring with nearly 34 points per game along with 9 assists and 6 rebounds. It's the last month though where he has been near unstoppable. Since December 13 he has averaged 40 points and hasn't scored less than 32 in any game.
Other notable players being adjusted in the latest update include Kevin Durant (-1 to 96), Steph Curry (-1 to 95), Joel Embiid (+1 to 92), Nikola Jokic (+1 to 92), Paul George (+1 to 91), Russell Westbrook (-1 to 91), Damian Lillard (-1 to 91), Karl-Anthony Towns (+1 to 90), Victor Oladipo (-1 to 87), Andre Drummond (-1 to 87), Kyle Lowry (-1 to 87), Luka Doncic (+2 to 86), LaMarcus Aldridge (+1 to 86), Jusuf Nurkic (+2 to 85), Jayson Tatum (-1 to 85), Draymond Green (-1 to 85), Buddy Hield (+2 to 82), Domantas Sabonis (+2 to 82), Dennis Schroder (-2 to 78), Thomas Bryant (+3 to 76), and Derrick White (+5 to 75).