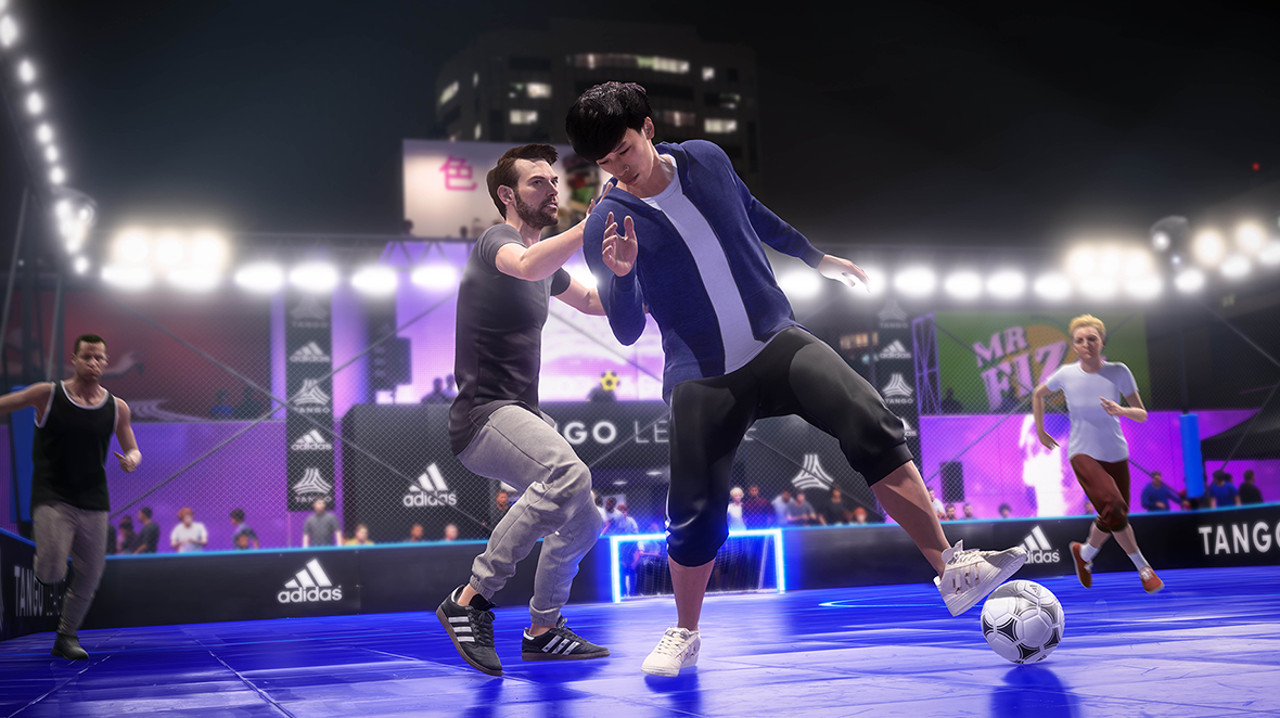 While arcade-style games have gone nearly extinct in the last decade elements of them have emerged through sim titles where some have been introduced as separate modes of play within those larger games. The latest example of that was announced today with a new mode for FIFA 20 called Volta Football.
VOLTA – meaning 'to return' in Portuguese – takes the game back to the streets with an authentic small-sided football experience. VOLTA moves you from the roar of the stadium to the rhythm of the streets in football playgrounds all over the world as you build your player, pick your gear, and express your own personal style.
Leaning on 'street' as the year's big addition is an interesting choice considering the FIFA Street games never sold all that well and were among some of the worst sports titles made in their time. However it's been clear that EA sees potential in the area as they reintroduced street play through The Journey story mode in recent years with an eye towards the expansion that has now materialized through FIFA 20.
MODES OF PLAY: Build up your squad in VOLTA World, lead your player through the VOLTA Story Mode, play through Promotion and Relegation in the online VOLTA League, or take your favourite professional teams to the streets in VOLTA Kick-Off.
♦VOLTA Kick-Off: Take your favourite professional teams back to the streets and compete in a number of VOLTA locations and match formats. Play PSG vs. Lyon in Paris, the Madrid derby in the streets of Spain, or Chelsea vs. Spurs in a London cage.

♦VOLTA World: Build up your VOLTA team by playing through Single Player Matches against community generated squads in a variety of formats and locations. After each victory, recruit a player from the opposing team and build your squad up in terms of both skill and chemistry.

♦VOLTA Story: Take your unique player through a narrative driven experience, where you face off against various legends of street football from around the world. Earn rewards, customise your player, and recruit for your squad, culminating in the VOLTA World Championship tournament in Buenos Aires.

♦VOLTA League: Play your way through promotion and relegation with the online VOLTA League. The new player versus player formats places your team against others online, where wins lead to promotion into a higher division.
PLAY IT YOUR WAY: Play 3v3 Rush (No GK's), 4v4, 4v4 Rush, 5v5, and Professional Futsal. In addition, VOLTA offers different sizes of arenas and environments with and without walls, giving you the freedom to play the beautiful game your way.
GAMEPLAY: Express your style in VOLTA with a custom-built gameplay system grounded in football realism. Inspired by the authentic small-sided form of football played in streets, cages, and futsal courts across the world; VOLTA gameplay immerses you in the flow of the street with new tools including simplified flicks and skill moves, new flair animations, and even the option to use the wall to your advantage.
BUILD YOUR PLAYER: Customise and personalise your female or male in-game avatar with a range of clothing, hairstyles, tattoos, and in-game celebratory emotes.
PICK YOUR GEAR: From shirts to shoes, sweaters to shorts, equip your avatar with the latest vanity items and unlock more as you progress through in-game challenges.
GLOBAL FOOTBALL PLAYGROUNDS: From an underpass in Amsterdam, to a neighbourhood cage in London, or a Tokyo rooftop, experience a new side of The World's Game with VOLTA Football.