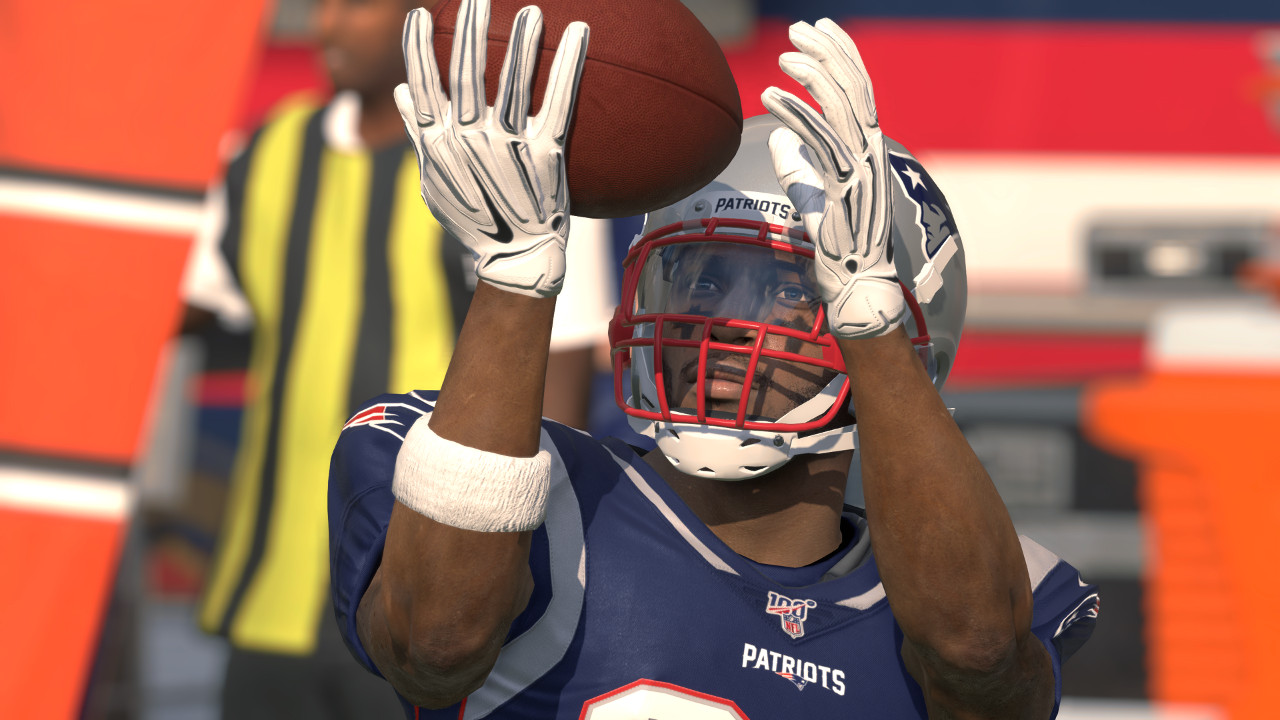 The first roster update for Madden NFL 20 that includes ratings changes based on actual regular season game performance. Typically there isn't much movement after just a single game but this update surprisingly includes some significant ratings adjustments. Davante Adams is the biggest winner of the week gaining 2 points to 94 Overall.
Antonio Brown has moved from the Raiders to the Patriots but also seen his ratings decline in the process. He's down a point to 97 Overall which appears due to his recent actions which have (seemingly as a joke) resulted in a drop in his Awareness but an increase in his Release. He also has been lowered in both Short and Medium Route Running. Current holdout Melvin Gordon has been dropped from 92 to 90 Overall but the other player holding out, Trent Williams, did not see his ratings touched as he holds steady at 95 Overall.
Notables on the move include J.J. Watt (-1 to 96), Drew Brees (+1 to 93), Christian McCaffrey (+1 to 93), Alvin Kamara (+1 to 91), Dalvin Cook (+2 to 87), Marlon Mack (+2 to 84), Ben Roethlisberger (-1 to 84), Deshaun Watson (+1 to 82), Baker Mayfield (-1 to 82), Jared Goff (-2 to 81), Darren Waller (+3 to 71) and Gardner Minshew (+3 to 62). Check out the full sortable ratings form at the official website for all the changes.