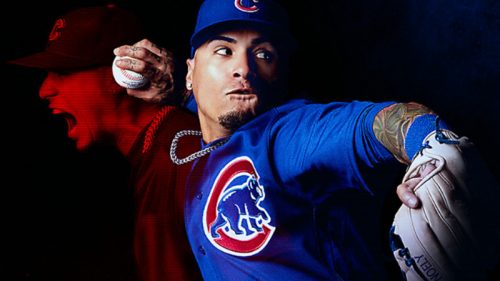 Nearly five full months from its upcoming release, and with this season's World Series Champion still to be crowned, pre-orders have already been opened for MLB The Show 20 with the first initial promotion taking place today.
Chicago Cubs' shortstop Javier Baez is the cover athlete. He was runner-up for NL MVP two seasons ago and had a solid campaign with a disappointing club this year. MLB 20 will come out in mid-March but unfortunately the tactic of forcing consumers to pay for higher priced editions to get the game on its earliest release date has returned.
MLB The Show 20 will be available on Fri. March 13 for those that pay $80 for the MVP Edition or $100 for the Anniversary Edition or Digital Deluxe Edition. Standard Edition buyers at $60 will have to wait until Tues. March 17 to start playing. Check here for the details on the bonuses that are included in all the different versions being offered.
No information on the game itself accompanied the pre-order roll out. In the past that has generally first taken place in December but more recently those reveals have been pushed back to February. This should be an interesting year for the series given the transition to the PlayStation 5 is just around the corner with MLB The Show 21.