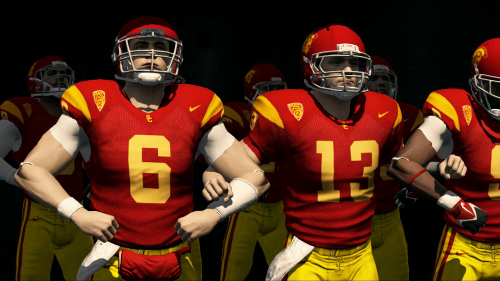 When California passed a new law to allow college athletes to capitalize on their name and likeness it became an inevitability that eventually, whether through their own relenting or exhaustion of legal challenges, the NCAA would have to accept the change to the organization's way of operating going forward. More states have started to work their way through a similar process since then putting even more pressure on the them.
The NCAA may have finally come to the realization that they're not going to win that fight and instead would rather have a hand in shaping the rules. The Board of Governors has unanimously recommended that all three divisions explore new policies to "permit students participating in athletics the opportunity to benefit from the use of their name, image and likeness in a manner consistent with the collegiate model." Those new bylaws are to be enacted by January 2021.
"As a national governing body, the NCAA is uniquely positioned to modify its rules to ensure fairness and a level playing field for student-athletes," NCAA President Mark Emmert said. "The board's action today creates a path to enhance opportunities for student-athletes while ensuring they compete against students and not professionals."
To be clear, the NCAA has not yet made anything granting rights to the individuals to profit off their name and likeness official. They have opened the door however for that to be the eventual outcome at which time development of a new game could begin.
The other big hurdle that will remain is how EA Sports will compensate the players. Recent news of a potential union associated with the NFLPA would be the ideal solution. The company would then pay to get the rights to all the players rather than having to negotiate individually which would have likely led to a mix of real and fake players.
After six years without a college football game and even longer without college basketball optimism for a return is finally warranted. The most realistic expectation would probably be for a July 2022 release of NCAA Football 23.