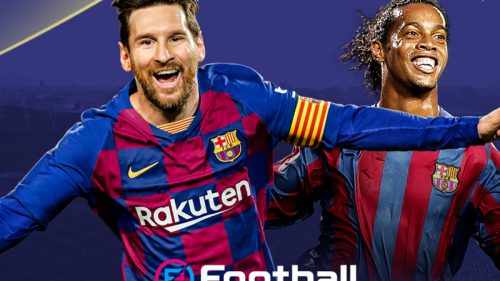 For a fifth straight year Konami is offering a free slimmed down version of Pro Evolution Soccer on consoles and PC. The F2P editions have generally included a few teams for exhibition matches, the training mode, and either MyClub team building mode or PES League which acts as the online competitive mode.
PES 2020 Lite can now be downloaded on PlayStation 4, Xbox One, and Steam for PC. Available in this version of the game are offline exhibition matches, training mode, edit mode and online MyClub, Matchday, and eFootball. 13 clubs are included: FC Barcelona, Manchester United, FC Bayern, Juventus, Arsenal, Palmeiras, Flamengo, São Paulo, Corinthians, Vasco da Gama, Boca Juniors, River Plate, Colo-Colo.
PES 2020 LITE maintains the high-quality, authentic gameplay of the full game whilst expanding its audience to those who are yet to experience the latest game. PES 2020 LITE boasts all the full version's gameplay improvements, such as Spanish midfielder Andrés Iniesta's 'Finesse Dribble' technique, alongside the beautiful, industry-leading graphics that keep players immersed in the action.

Players will be able to participate in myClub and Matchday, as well as play real-time online matches against owners of the full version. Players will be able to enter time-limited competitive events and enjoy some of the very best high-intensity esports gameplay.
The full version of PES 2019 is currently available for those with an Xbox Game Pass subscription. PES 2020 could follow soon given that last year's game was added to the service right around this time in December.