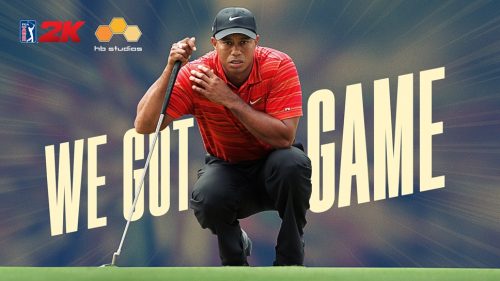 An eight year absence from the virtual golf course is about to come to a close as Tiger Woods has signed an exclusive long-term deal with 2K Sports. After an extremely successful 11 years with EA Sports ended in 2013, though disrupted somewhat by off-the-course transgressions and decline in performance in the later stretch run, Tiger will now figure prominently in the future of golf video games with their rival.
Additionally it was announced that developer HB Studios has been acquired by Take Two. Until now 2K Sports has only acted as the publisher of games from the independent studio.
Woods' partnership with 2K includes rights for his name and likeness to appear exclusively in the PGA TOUR 2K franchise, as well as any other golf games published by 2K during the partnership term.
It's unclear at this time whether Woods will make an appearance as DLC in PGA Tour 2K21 but more likely he'll debut in the next title which could come later this year or next year.
This is another big step for PGA Tour 2K, previously known as The Golf Club, in building a recognizable brand. Bringing on the PGA Tour, real-life courses, and actual golfers have helped in that regard in recent years. There's no bigger splash that could have been made however than landing Tiger Woods.