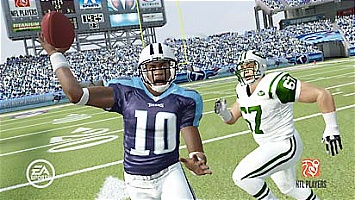 I continue to get emails regarding the second patch for Madden 08 and when it will make its way out for the PS3. I figured it would be helpful to post what is known at this point.
The patch was sent to Sony at the same time it was sent to Microsoft. Apparently Sony had a long line of patches to pass through certification so that is where the holdup is.
Sony's offices are closed all next week which means that the patch won't be cleared and sent out until the first week of January at the earliest. There is always the possibility that it shows up next week anyway but it seems unlikely due to the circumstances.
The sixth roster update is also set to be released for both the 360 and PS3. EA is waiting on the PS3 patch to come out first though so both sides will get it at the same time.