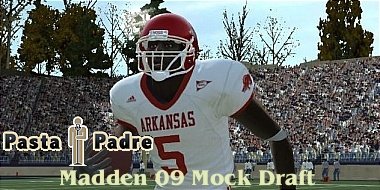 We've now reached the point in the Madden Mock Draft where the players start to get a little more bunched together in terms of their potential overall ratings. Drafting for team need or based on specific skills and rating categories becomes even more of a focus. Continue on to view the picks for the Jets, Patriots, and Ravens.
#6 New York Jets – Vernon Gholston – DE – Ohio State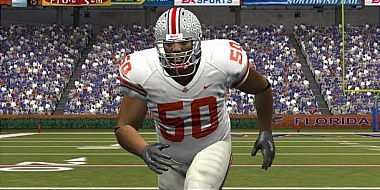 McFadden would've been the choice here had he not been taken already so Gholston becomes the next best fit. Could've also gone with offensive line help although no one would've stood out enough at this pick. Gholston can play the DE or OLB in their 3-4 defense. Ratings wise he should end up around an 82.
#7 New England Patriots – Dominique Rodgers-Cromartie – CB – Tennessee State
Losing Asante Samuel and Randall Gay makes CB the obvious need for the Patriots in the draft. The choice came down to Rodgers-Cromartie or Leodis McKelvin. Both should have overalls in the 80-82 range as that is how EA graded out the mid-first round CBs last year. RC gets the nod due to having an edge in height and speed.
#8 Baltimore Ravens – DeSean Jackson – WR- California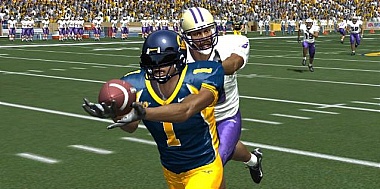 While getting a QB would be a good move for the Ravens it really wouldn't offer much of an upgrade over any of the ones already on the roster in Madden. So DeSean Jackson comes in with the most immediate Madden potential in a way comparable to Ted Ginn Jr. from last year. Initial rating likely around an 80 but with great speed that can be utilized on offense as well as in the return game.
Do you agree with selections 6-8? Coming in the next few days look the next group! You can check out all the picks in the mock draft by visiting the tag page.