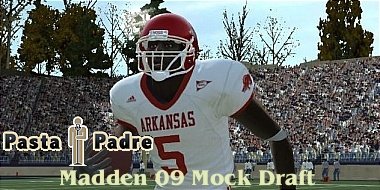 Next up in the Madden Mock Draft is the Texans, Eagles, and Buccaneers. We are now at the point where more the teams are on the edge of playoff contention one way or the other. One player can make a big difference in how good they'll be in Madden this year. As you'll see the players picked for these three teams can do so.
#18 Houston Texans – Keith Rivers – LB – USC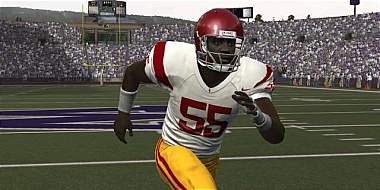 Linebacker is a position that is relatively thin at the top of the draft this year. Luckily for the Texans the best traditional LB, Keith Rivers, slipped down to them and he should have a rating around an 80. Also considered here was a safety with Kenny Phillips. Both would fit in and be able to roam and make plays. Rivers is the better choice though given his potential rating at the position and how weakness at safety can be covered up a little easier than at LB.
#19 Philadelphia Eagles – Devin Thomas – WR – Michigan State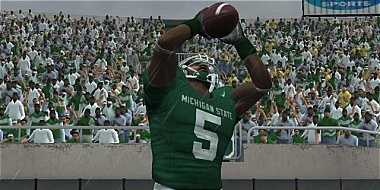 It's no secret that the Eagles have a severe need for a play-making wide receiver. They almost got Randy Moss this offseason and have toyed with the likes of Larry Fitzgerald and Roy Williams. With DeSean Jackson long gone the next best WR on the board is Devin Thomas. He is very fast and has good size to go along with it. While he comes out of college having only had one big season that shouldn't hurt him starting off in Madden. His rating will likely be around a 78 but he should be able to outplay that.
#20 Tampa Bay Bucs – Dustin Keller – TE – Purdue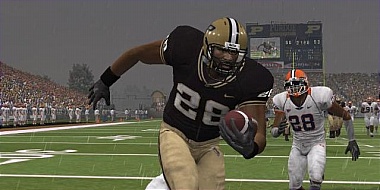 One of the more underrated positions in Madden is at tight end. A threat in the passing game at the position can open up a lot. Teams like the Chargers with Antonio Gates have shown how a big threat at TE can be of huge benefit. So here, while the Bucs may have some other pressing needs, by adding in Dustin Keller their offense becomes much more dynamic. Combined with Joey Galloway and the scrambling ability of Jeff Garcia the pass offense could be very productive. Keller would be a better choice than taking a WR at this spot.
Do you agree with selections 18-20? Look for the next update coming in a few days! You can check out all the picks in the mock draft by visiting the tag page.