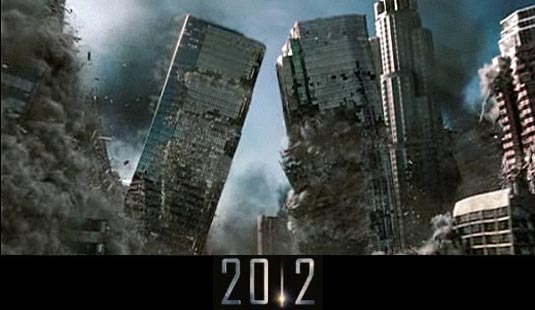 According to The Hollywood Reporter, FX has secured the television rights to 2012 and Zombieland. Even though FX has premiered other blockbusters in the past, this is still pretty significant news considering how well 2012 did this past weekend.
Appropriately, the Sony movie will make its debut on the basic cable network in the beginning of 2012.

In addition to "2012," FX has acquired another Sony film that opened at No. 1 this fall, the horror comedy "Zombieland," which will be available at the end of next year.

The license fee for both movies is said to be standard, about 12% of their domestic boxoffice.
FX has been pretty aggressive in securing the rights to other blockbusters. They also own the rights to Transformers: Revenge of the Fallen, Star Trek, Night at the Museum: Battle of the Smithsonian, Monsters vs. Aliens, X-Men Origins: Wolverine, The Proposal and Ice Age: Dawn of the Dinosaurs. It will be quite some time before these movies premiere on television though.