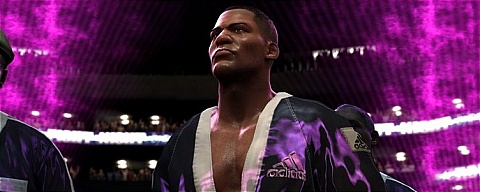 Recently EA Sports pulled the latest downloadable content for Fight Night Round 4 known as the "Champions Pack 2" from the Xbox 360 Marketplace. This was after consumers who downloaded it reported it was causing consoles to freeze. The initial word was that it would be fixed, resubmitted, and hopefully available once again before Christmas.
Earlier tonight though in a statement on the game's official forum an updated plan was laid out. A patch to fix an exploit will be coming in mid-late January and the return of the DLC may be pushed back to arrive at or around the same time though that isn't made completely clear.
Following work this past week on addressing the freeze issue in Champions Pack 2 for XBOX 360 users, the team is confident that once the DLC is re-released the issue will be fixed. Again, many thanks to the community for assisting with our efforts to resolve the issue and also a big thanks for being patient with us as we work to get the DLC back up.

With the community's help, we have also encountered a major issue around the ability to manipulate boxer stats and use them as an unfair advantage. Along with the fix to address the freeze in Champions Pack II, we will also be addressing this issue in an upcoming update for both XBOX 360 and PlayStation 3 consoles.
EA has shown great post-release support for FNR4 but even with those good intentions they have continued to struggle with this game. While they deserve credit for acting quickly to release another patch and attempting to get the DLC back out they just represent more in the line of big problems they've had to respond to. The very first patch failed certification with Sony and cleared through Microsoft only to cause numerous issues that had to be addressed in a follow-up patch.