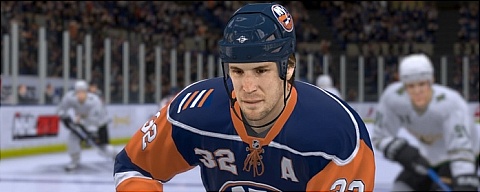 Late last night I posted an article regarding the lack of NHL 2K11 being mentioned in the list of titles for Take Two over the next fiscal year. NHL 2K had been included in the report in previous years making its omission glaring. The situation is mirroring that of College Hoops before it was officially canceled.
Chris Littmann at First Cuts was able to get comment from 2K Sports regarding the future of NHL 2K. As he points out the following statement speaks volumes as to the situation.
"We are currently in the process of evaluating our sports portfolio and have not announced any new NHL titles at this time."
It is safe to say that if they had been questioned whether there would be an NBA 2K11 the response would have been completely different. Certainly they would have wanted to put out the fire of speculation building and it would have been easy for them to do so. That they didn't makes it seem even more likely that NHL 2K is on the way out.