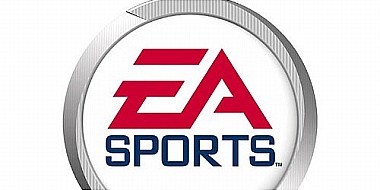 Back when it was first made known that a new EA Sports game is going to be announced in January some natural possibilities arose as to what that could be. Given the circumstances at the time one of those appeared to be WWE. However it has just been announced that THQ and WWE have re-upped their exclusive deal for an astonishing eight years.
I've been thinking more about the possibilities since then and now with this news. Of course we're taking the specific words and phrasing literally from a single statement but it is all we have to go on. I am concentrating primarily on what it means that execs will be making the announcement and that it has been termed as "new".
My initial reaction is that it would have to be a big game for it to be revealed by executives as fringe titles or those released yearly tend to go out through press releases or media site exclusives. The initial assumption being termed "new" would mean a brand new franchise but ultimately that may not end up being the case. Continue on for analysis on the most likely possibilities and leave your thoughts in the comments.
2010 FIFA World Cup
Odds: 1/2
This has now become the clear favorite. World Cup would not really be a "new" game but worldwide the announcement of it will still make big news. Everyone knows it is coming, they have released a World Cup game in the respective year it takes place since 1998. "New" would be stretching it but it fits the other criteria. The statement was also made by the EA Canada community manager and FIFA is developed out of that studio. The timing of an announcement would make sense as the World Cup begins in June and a tentative release date for the game of April 27th is listed on Amazon and Gamefly.
NBA Arcade
Odds: 6/1
Both 3 on 3 NHL Arcade and Madden Arcade are being viewed as successes for EA. The downloadable only budget-priced titles have been received well and sales have been relatively strong. After canceling the NBA Street series and with the end of the NBA Ballers series there is a void in the basketball arcade game market. It is hard to imagine this would warrant an announcement by executives however.
MLS 10
Odds: 10/1
It was rumored that a standalone Major League Soccer game was being considered last year. The league has certainly seen growth which could justify its own game. However given the economic turns since and recent statements by EA about the focus on profitability it seems less likely to happen now. The game would still have somewhat limited appeal and would not be the sure-hit they are seeking.
Baseball
Odds: 12/1
Everyone (at least 360 owners) are eagerly awaiting the return of the MVP Baseball franchise. The problem lies in that the third party license owned by Take Two doesn't expire until 2012. Despite statements regarding the poor performance of MLB titles and that they will lose $30-40 million on the license next year alone there have been no signs that Take Two has been able to wiggle out of the contract. EA could look to get a head start on MVP though by releasing something along the lines of a customizable baseball game. This would definitely be occasion for a significant announcement. But when asked about the possibility of creating a non-licensed baseball game in the past Peter Moore has stated that wouldn't be a viable offering.
Other
Odds: 6/1
There is always the possibility the game will end up being something completely out of the blue or targeted at a different market or region of the world. What could be significant enough to be held for an exec announcement in this regard is more difficult to determine.