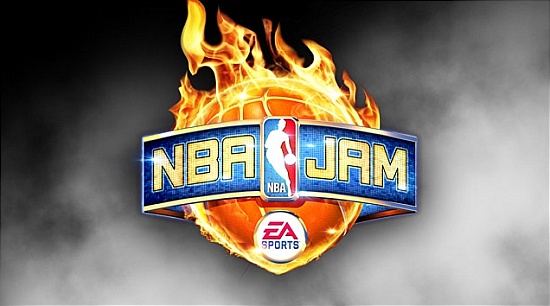 Earlier this week the resurrection of NBA Jam was confirmed and the first screenshot was discovered. Now details from the Nintendo Power preview have made their way out via Neogaf and that earlier screenshot has been confirmed as legitimate.
2 Modes, 1 is called Classic Campaign, plays pretty much identical to previous NBA Jams, 3v3, no rules other than shot clock and goaltending. The other is called Remix Tour, which is different, changing the core mechanics, rule tweaks, and camera tweaks etc. The devs didnt want to go into detail on the Remix Tour mode yet.

Theres tons of new dunks, a new spin move that can evade the shove move.

The faces are actual photograph captures, each character has multiple faces, 3 faces while running the court, 2 dunk faces, and a positive and negative face. (Looks hilarious. Basically its 3d bodies with 2d heads)

Option of motion controls or holding the wiimote sideways. Didnt see any mention of the Classic Controller

Fire
Shattering Backboard
Cheats
Flashing Shoes
Flashing ball
Big Head Mode
Legends
Playable Mascots
Secret Characters
These first details sound intriguing but the switch to 3v3 instead of 2v2 seems like a risk given how well the previous formula worked. Most people seem to be really excited by the return of NBA Jam until they find out its Wii exclusive. What do you think of the first info on the game?