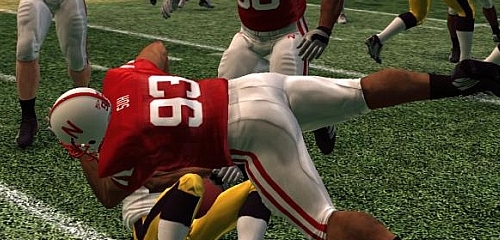 It has been rumored (to no one's surprise) that Tim Tebow will be on the cover of NCAA Football 11. What has remained uncertain is whether Tebow would be the universal cover athlete or if he would just be on a single version with different players appearing on the others. The last two years have had a different cover athlete represent the 360, PS3, PS2, and PSP. Tebow though has the collegiate stature that potentially could have been tempting enough for EA to consider using him as the sole cover athlete.
If they were to go the multi-cover route again some of the most likely names to be tossed around would include Ndamukong Suh, Sam Bradford, Jimmy Clausen, Eric Berry, and CJ Spiller. That makes the specific mention of EA Sports by one of the players especially interesting.
Suh posted a tweet on Thursday about how he was heading out to hang with people from EA Sports. While many players could have an association with a particular company such as EA it does seem to stick out as an indication of a deeper relationship, that possibly being that he has made a deal to appear on the cover of NCAA Football 11. Suh's agent recently revealed that he has signed on with Nike and hinted that other agreements have been made. Timing wise it would appear to be more than just a coincidence.
What would you think so far if two of the four cover athletes were to be Tim Tebow and Ndamukong Suh? What two other players would you want to see get on the cover this year? Leave your thoughts in the comments!