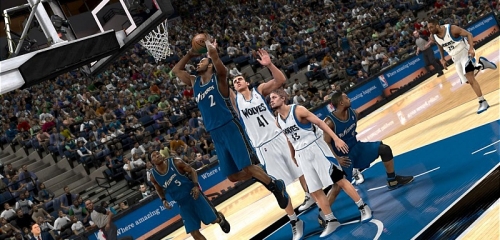 Yesterday the player ratings for the starting rosters in NBA 2K11 were released and JaVale McGee of the Washington Wizards is displeased with how he is represented in the game. McGee is rated a 59 making him better than only two starting centers in the whole league. He also complained that former teammate Antawn Jamison is rated a 71, saying he should be at least an 80.
McGee is considered a player with a great deal of potential and he put up decent stats considering limited playing time last year. 6.4ppg, 4.1rpg, 1.7bpg in just 16 minutes of action. Looking at the Wizards though in general not much complaining can be done given how high John Wall comes in (as many in the comments noted he's too high) and how Gilbert Arenas is still up there despite having been out of action for a large portion of the past several years.
So what do you think, does McGee have a legitimate gripe with his 59 rating? Leave your thoughts in the comments!