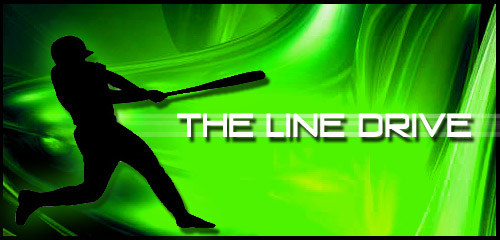 The Line Drive is a weekly collection of news, links, and updates that didn't necessarily warrant their own postings.
•For those still unaware, the NFL lockout and NFLPA decertification has no effect on Madden 12. Even the incoming rookies will be included on team rosters.
•Look for "Hits and Misses" reviews of MLB 11: The Show and MLB 2K11 early this week.
News and content that may have been missed from the last week around the site.
•Super Review. The R rated comedy starring Rainn Wilson opens in limited release in April.
•Battle: Los Angeles Review. Despite flaws the alien invasion movie delivers intense action.
•Trailer for Super 8. The Steven Spielberg produced/J.J. Abrams directed film opens June 10th.
•Eastbound & Down Third Season its Last. HBO series will end after upcoming season.
•WB Streaming Movies on Facebook. First one available for $3 is The Dark Knight.
•Trailer for Bad Teacher. R rated Cameron Diaz-Justin Timberlake comedy out June 24th.
•Second Trailer for Fast Five. The fifth film in the Fast and Furious franchise.