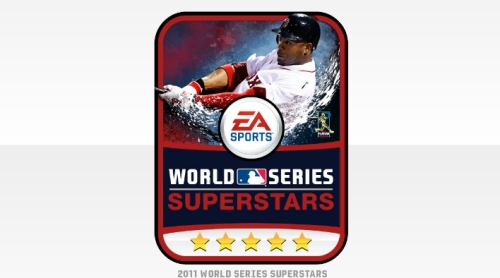 EA Sports has launched the MLB licensed Facebook game that was rumored to be in the works just in time for opening day. Access the free-to-play microtransaction supported app here.
World Series Superstars appears to be very similar to the other EA Sports games on the platform (Madden and FIFA Superstars) in terms layout and features though with a few of its own unique elements. The games play out on-screen and can be managed to a limited extent on a batter-to-batter basis or outright simulated but at heart still centers on the team building.
Only a few weeks ago Sega launched MLB Manager Online which is comparable in structure and utilizes the license for MLB players as well. It may be slightly deeper than EA's offering but not being available on Facebook could limit its success as the two battle for market share.