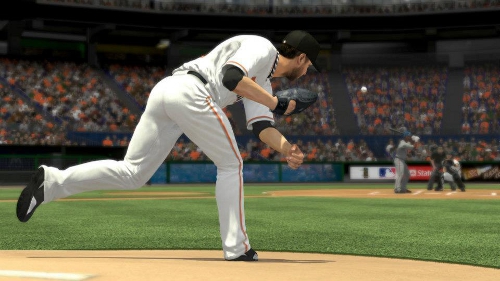 Though it has desperately needed post-release support in the way of a patch MLB 2K12 has gone without one because of the Perfect Game Contest. Ironically 2K Sports had to make sure the competition would offer uniformity for the whole month of April only to find out that any legitimacy it had was shattered by rampant cheating. Now that it's all over though 2K Sports is in the clear to alter the game and because of that many expected they would be ready to roll out an update immediately. Unfortunately that is not the case and the wait will continue.
The company let it be known that a patch is still in the works and hasn't even cleared their own internal testing. Once it does Microsoft and Sony will have to put it through their own respective certification process. Essentially now a reasonable estimate for when it could arrive is late this month or early June with possible delays from that should any problems be discovered.
Considering the MLB 2K series is all but officially cancelled some may just appreciate that they're working on providing a patch at all. Still expectations these days, no matter how low considering the series in question, is for better post-release support than what the company is delivering here and given the state of the product any criticisms are warranted.