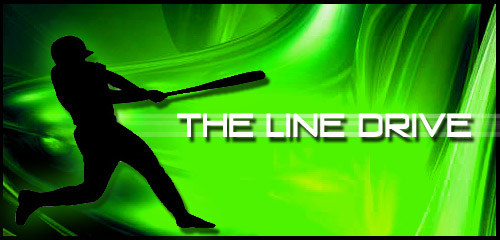 The Line Drive is a weekly collection of news, links, and updates that didn't necessarily warrant their own postings.
•With E3 now here make sure to follow on Twitter, Facebook, Google Plus, and Instagram for additional coverage and thoughts regarding news from the conferences and show floor.
•If you missed it earlier here's a preview of what to expect for sports games at E3.
•Amazon continues to offer NCAA Football 13 for $45 (360 – PS3) and Madden NFL 13 now with the $15 promo credit added to the other incentives (360 – PS3).
•Kotaku got the first look at NBA Live 13.
•Amazon is offering the PC download versions of MLB 2K12 and NBA 2K12 for just $10.
•Nearly 4 months out UFC Undisputed 3 finally has some details on an upcoming patch.
•Tiger Woods 12 has finally made it to Android.
•New screenshots in the gallery for FIFA 13, NHL 13, and NCAA 13.
Side-blogs on Google Plus tackling industry topics – add to a circle and +1 while there! Also results of any 'quick polls' held on Twitter and Facebook.
•What game are you most anticipating news and media on from E3?
Madden NFL 13 (30%) – NBA Live 13 (23%) – FIFA 13 (16%) – NBA 2K13 (12%) – NCAA Football 13 (10%) – NHL 13 (9%)
•On the above anticipation levels for sports games heading into E3.
•On how celebrities may factor into NBA 2K13.
News and content that may have been missed from the last week around the site.
•DVD/Blu-ray Releases This Week. Some really strong movies and TV seasons.
•Trailer for The Bourne Legacy. New extended look at the late summer film.
•Trailer for The Watch. Seth Rogen written comedy starring Ben Stiller and Vince Vaughn.
•Amazon Instant Video is now available on the Xbox 360.