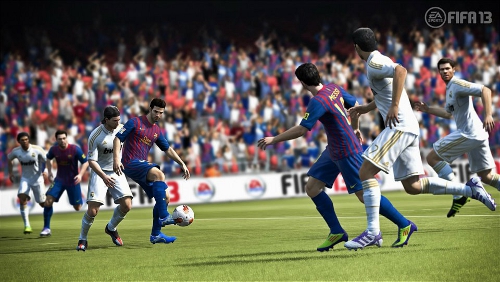 For the third straight year EA Sports has broken their own record to deliver the biggest sports game launch of all-time. Beginning with FIFA 11 (2.6 million) and topped by FIFA 12 (3.2 million) those worldwide sales records have now been shattered by FIFA 13.
An astonishing 4.5 million copies of FIFA 13 have been sold in the first 5 days on the market. That makes it the biggest videogame launch of the year and the fastest selling sports title ever.
The news started rolling in quickly that the game was surging year-over-year with North America first to report as up 42% and then the UK where it became the first non-Call of Duty title to ever top 1 million copies in its first week with 1.23 million in just 2 days.
September 30 represented the busiest day of online play in EA history with more than 800K people on at the same time. Over 66 million online games of FIFA 13 have already been played.