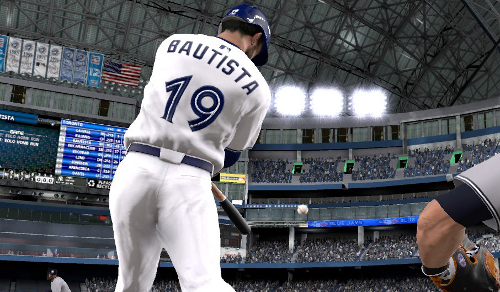 With the depth of content offered in the MLB: The Show series, which naturally spreads out attention depending on individual interests, it can be difficult to get a grasp on the particular elements that are leading to the most consumer excitement. The poll posted last week has provided some clarity in that regard for MLB 13: The Show.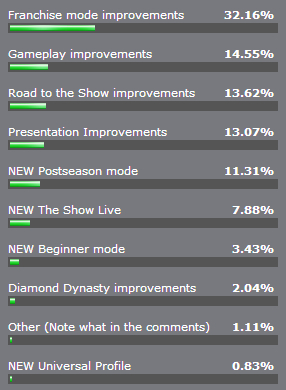 With well over 4K votes cast in the poll Franchise mode led the way in commanding fashion. As anticipated the new modes found far less support than improvements to the legacy ones. Clearly, at least with veterans of the series, it is improving on what is already providing value rather than bringing in new ways to play that have proven to be the most attractive details.
That's not to say that the new additions will go unappreciated. Postseason mode and The Show Live are not new ideas – they've appeared in several other games – but the fit in The Show will be natural. The Beginner mode is not going to hold much appeal with those who are already experienced and it remains to be seen whether even novices will choose to play something called "Beginner mode". Work done on Diamond Dynasty and the arrival of a Universal Profile garnered practically no support.