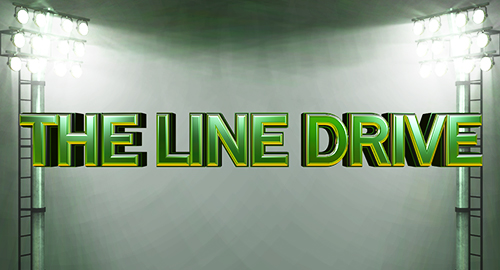 The Line Drive is a weekly collection of news, links, deal alerts, and updates that didn't necessarily warrant their own postings.
•Make sure to get your entries in for the MLB 13: The Show giveaway.
•Current Xbox Live Arcade Sales: NBA Jam: On Fire Edition ($6.25), SSX ($15), much more.
•Tiger Woods 14 will be introducing sudden death playoffs in career mode.
•EA Sports has released a new Ray Lewis inspirational speech video.
•This year's Madden Bowl, which wasn't broadcast in any form unlike previous events, was won by the team of E.J. Manuel, Denard Robinson, and Kenjon Barner.
•FIFA 13 made over $100 in digital revenue in Q3 (Oct-Dec) primarily from Ultimate Team.
•Details on the latest player transfers made in FIFA 13 Ultimate Team.
•Details on the latest Match Day update in FIFA 13.
•Developer blog going over the new "simulation" difficulty level in Tiger Woods 14.
•Developer blog going over the new Swing Style feature in Tiger Woods 14.
•MLB 13: The Show's Twitter feature is only about displaying real player Tweets.
•Baseball Superstars 2013, which was already out on Android, is now available on iOS.
•Classic NBA games can now be purchased on iTunes though only 10 are available so far.
•It's looking like the PS4 will be announced at a PlayStation event held on February 20.
News and content that may have been missed from the last week around the site.
•DVD/Blu-ray Releases This Week. Headlined by Flight and Here Comes The Boom.
•House Of Cards Available Now on Netflix. All 13 episodes through instant streaming.
•Duncan Jones to Direct Warcraft. Based on the World of Warcraft video game.
•Paul Giamatti Cast in The Amazing Spider-Man 2. He'll play the villain Rhino.
•Star Wars 3D Re-Releases Cancelled. All the focus now going towards Episode VII.