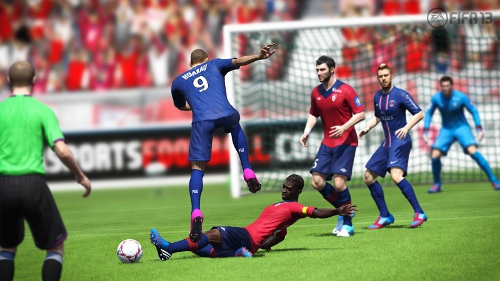 A new patch for FIFA 13, which is out now in the PC, is slated to release on the Xbox 360 and PS3 next week. The update includes the return of "Guest Play" in Ultimate Team mode after having been removed shortly over two months ago in an effort to avoid an associated exploit.
•Guest Play back as an option in FIFA 13: Ultimate Team.
•Addresses error when trying to access Pro Clubs.
•Reduction in disconnects to EA Servers and Football Club while in menus or gameplay.
•Addresses issue in Creation Centre where some licensed kits were displayed incorrectly.
•Addresses disconnects while viewing FUT Auction House search results.
•Snow will again be a random weather option in Pro Clubs.