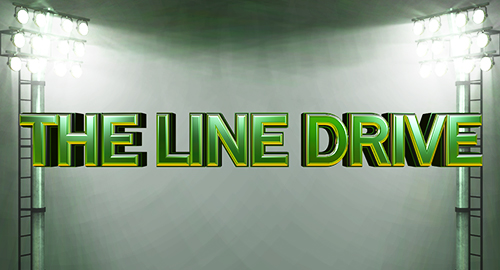 The Line Drive is a weekly collection of news, links, deal alerts, and updates that didn't necessarily warrant their own postings.
♦Make sure to get your entries in for the NCAA Football 14 giveaway!
♦With E3 now just hours away make sure to be following on Twitter and Facebook!
♦Kotaku mentions that Jay-Z isn't involved with NBA 2K14.
•Here is the official cover art for NBA 2K14.
♦The official Prima strategy guide for NCAA Football 14 includes an Ultimate Team pack.
♦A new EA Sports blog for NHL 14 talks more about the new fighting system.
♦EA Sports released a teaser trailer for the UFC presentation to come on Monday.
♦The 14 course pack DLC for Tiger Woods 14 is half off ($20) on Xbox 360 from 6/11-17.
♦Another brief trailer talking Connected Franchise mode in Madden NFL 25.
♦EA Sports released a new blog regarding precision movement in FIFA 14.
♦New screenshots have been added to the FB album for FIFA 14.
♦Verizon expanded/extended exclusive license mobile streaming w/ NFL for $1 billion.
♦Here's a video showing off the five helmets Indiana will wear this season.
♦Tiger Woods 14 standard edition is available for $40 at Amazon.
♦MLB 13: The Show on PS3 is available for $40 at Amazon.
News and content that may have been missed from the last week around the site.
♦DVD/Blu-ray Releases This Week. Headlined by Oz, Snitch, and Hansel & Gretel.
♦Benicio Del Toro Cast in Guardians of the Galaxy. Signs multi-film agreement.
♦Dan Harmon Returns to Community. Fired creator/showrunner now re-hired.
♦Trailer for The To Do List. Comedy starring Aubrey Plaza.
♦Trailer for The Family. Crime-comedy starring Robert De Niro.
♦Trailer for Getaway. Thriller starring Ethan Hawke and Selena Gomez.
♦Trailer for Orange is the New Black. The next original series from Netflix.
♦Amazon has the complete series of The Wire on DVD for just $80.