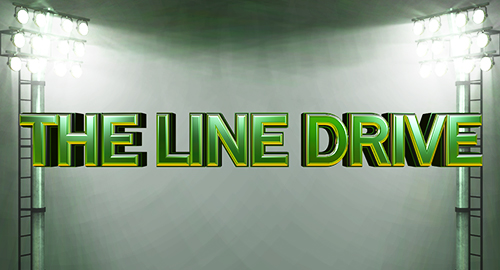 The Line Drive is a weekly collection of news, links, deal alerts, and updates that didn't necessarily warrant their own postings.
♦Make sure to get entries in the for NCAA Football 14 giveaway – winner drawn tomorrow!
♦Amazon is now offering four different PlayStation 4 guaranteed launch day bundles.
♦Amazon has a trade-in deal that offers a $10 bonus that can be applied towards select pre-orders including many upcoming current and next-gen sports games.
♦If you missed one or both make sure to check out the E3 Press Row Podcast and Hangout.
♦Screenshots and renders for EA Sports next-gen games were added to the FB galleries.
♦EA's Frank Gibeau says the Online Pass was "flat out dumb" and won't be coming back.
♦New Madden NFL 25 video out of E3 with Chargers at Redskins.
♦New Madden NFL 25 video out of E3 shows all the uniforms in the game.
♦Operation Sports delivers an NCAA Football 14 gameplay video featuring Army vs Navy.
♦Operation Sports has the top 25 rankings for NCAA Football 14.
♦Operation Sports with video showing top 10 rated players on each team in NCAA 14.
♦Here's a video showing all the uniforms in NCAA Football 14 and more will be free DLC.
♦EA may have tipped off that Martin Brodeur won the NHL 14 cover vote.
♦Operation Sports has hands-on impressions from E3 of Powerstar Golf.
♦Check out the E3 trailer for Pro Evolution Soccer 2014.
♦Here's a look at gameplay from E3 for Xbox One's Forza 5.
♦The demo for Gran Turismo 6 on PS3 will be out July 2.
♦EA says they'll start making Wii U games when the console starts selling.
News and content that may have been missed from the last week around the site.
♦DVD/Blu-ray Releases This Week. Headlined by Jack the Giant Slayer.
♦Trailer for Siberia. NBC"s upcoming scripted drama series.
♦Man of Steel Sequel Gets Green Light. WB already readying the Superman follow-up.
♦Trailer for 300: Rise of an Empire. Sequel to the 2007 film 300.