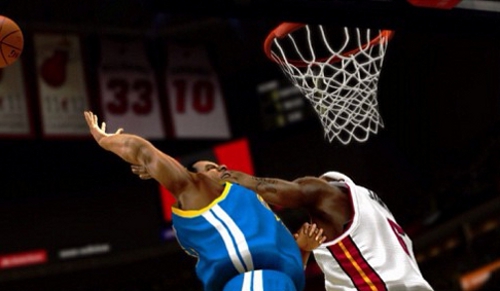 2K Sports today addressed a concern from NBA 2K13 by declaring dunks can in fact be blocked in NBA 2K14. One of the most common complaints last year was the inability to block them.
It's not a significant release of information but at least 2K Sports is starting to talk about NBA 2K14 with eight weeks remaining until release on 360 and PS3. While it may feel as though 2K is behind typical schedule, possibly due to a conflict with promoting the next-gen version, they haven't deviated all that much from the norm yet.
Last year by August the Jay-Z news had been announced, brief gameplay footage had emerged out of E3, the Dynasty Edition was up for pre-order, and the All-Star Weekend pre-order incentive had been offered. That's still more than what has come out for 2K14 however with only Euroleague teams for Play Now and mention of "Path to Greatness" mode in the LeBron James themed pre-order incentive. Turning to next-gen 2K hasn't even discussed a general philosophy let alone any specific features or technology going into the game.