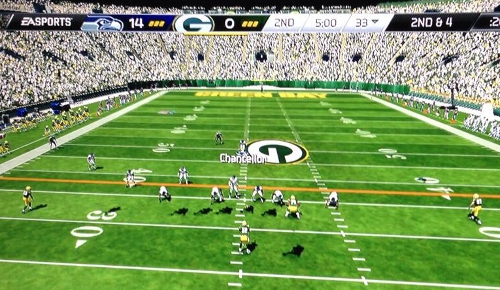 With the Madden NFL 25 demo releasing earlier this week one bug of great concern has stood out from others in significance and rate of occurrence. Many gamers on the PS3 in particular have experienced players disappearing on the field leaving only their shadows visible. Social media and forums are filled with reports of it occurring and images of the problem. 
EA Sports today confirmed that a patch will be released by next Friday when the game goes live for Season Ticket subscribers. One thing addressed in the patch will be the invisible players.
While it's not exactly "Jesus Bynum" of NBA Elite 11 consumers who experience the issue could be swayed away from purchasing or at the very least discouraged and in the process some confidence in the product could be damaged. It's startling that something of this nature would not be caught in testing for the demo but especially for the final product that went "gold" and shipped. Those without internet access to receive the patch may have to live with players disappearing on the field which would obviously be unacceptable and justify a refund on return.