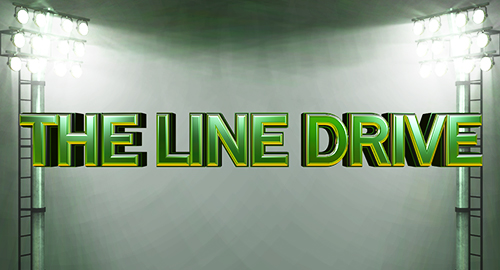 The Line Drive is a weekly collection of news, links, deal alerts, and updates that didn't necessarily warrant their own postings.
♦Make sure to get any entries in for the Madden NFL 25 giveaway that ends Thursday!
♦Though sales are down from last year NCAA Football 14 was July's biggest seller.
♦Season Ticket subscriptions won't extend to games releasing on next-gen systems.
♦If you're looking for a free online league system check out Madden Online Football.
♦Bleacher Report has an interview with Donny Moore on the Madden ratings process.
♦New blogs explain the ratings behind quarterbacks and receivers in Madden NFL 25.
♦New blog for NHL 14 goes over goalie and incidental contact reflected in collision physics.
♦One person who has played NBA 2K14 is very concerned over the new "flashy passes".
♦Konami has posted a number of tutorial videos for PES 2014 on Youtube.
♦The list of achievements for PES 2014 have emerged.
♦EA Sports talks about the challenge facing the FIFA series with next-gen transition.
♦Franchise Hockey Manager, from makers of Out of the Park Baseball, has a pre-order deal running through Monday that includes cheaper price and beta access.
♦2K Sports announced 30 Years of Wrestlemania mode for WWE 2K14.
♦2K Sports has updated the current roster of announced wrestlers for WWE 2K14.
♦EA Sports with some insight on where UFC stands heading into Gamescom.
♦Everton's Goodison Park will be included in FIFA 14.
♦Robert Lewandowski shares the cover of FIFA 14 with Lionel Messi in Poland.
♦The new uniforms for the Phoenix Suns include a sleeved jersey.
♦The Tennessee Volunteers have showed off new alternate gray uniforms.
♦If passed MLB will introduce manager replay challenges next season.
♦NFL Sunday Ticket won't be available on any console this season.
♦A few spots remain to get 10% discount on NFL Game Rewind Season Plus subscriptions.
News and content that may have been missed from the last week around the site.
♦DVD/Blu-ray Releases This Week. Headlined by Epic and a bunch of TV shows.
♦Homeland Season Three Trailer. New season premieres September 29 on Showtime.
♦Vin Diesel May Be Groot. Hints suggest he'll voice the Guardians of the Galaxy character.